From a very  early age I have had lucid dreams, astral traveling, or whatever you like to call it, always in full colour & sound, lol thought it was normal, so over the years I  jotted some stuff down that I remembered and thought I would share this experience online.. this was all done spontaneously, I had never heard about lucid dreaming,remote viewing and obes etc., when most of this occurred...

I would be very interested to hear anyone's else's experiences or/and explanations of this amazing and very interesting subject.....

please feel free to use the guest book for your experiences and if enough interest is shown  I can put up a chatroom for all..

so if anyone has had similar experiences I and others  would dearly love to hear from you please

.I belong to no Church, no spiritualist or whacky groups, just a loner trying to find my way Home, join me if you would.......

This is a record of some of my 'lucid dreams or astral jaunts', over the years, a peep into the realms of beyond our five senses...join me.there are more things in Heaven and Earth than one has dreamt of...

FIRST MEMORIES: colours objects in Astral realm, translucent, luminous, alive, sometimes like looking through colourful jelly, peripheral vision, fantastic flowers, in type and shape, colours out of this world, on Earth we are blind, trees of flowers, beautiful...earlier astral, a lot of flying memories, looking for someone or something, seem to fly for hours and hours, no people, no animals, just vegetation, then memories of looking at houses people at night they couldn't see me, I seem to be just exploring...this then opened up in depth to much more......the flying/floating  bit is how we move  about over  there... it is by the power of thought,

I had a very vivid recall lol I was aware of floating up and down is some lovely currents of energy with my arms out really really enjoying the amazing effervescence sensation....

.

RECALL  As a very young child in a cot or bed, at dusk, everything monotone,  gazing up at the ceiling and being quite entranced at the lovely intricate  patterns that where going from right to left across the ceiling, beautiful patterns rolling across, quite fascinating,......

..

RECALL   A very very young memory- mainly of sensation- lots of big globes- was I one of them?- either expansion or retraction, a very peculiar feeling...

.

RECALL   Remember often  soaring very high and very very fast- sometimes I wondered if I would get down again....

RECALL  Another very earlier astral memory,I  was a very powerful person- I was sitting on a raised platform, the person in question being  judged?down on the area below kneeling head down, was I a male? appeared to be a huge block like temple/palace/  whoever  I was , I seemed to get satisfaction from what I was doing.....the meteing out of punishment was an energy directed from my hand/weapon upon the luckless victim,where upon they burnt shriveled/black.....punishment to someone?ext.

RECALL Remember sitting at a table with a family I knew, and telling them I would not be there next morning as I was only dreaming and I would be gone from them when I woke up, seemed to be olden times...this was an odd one as they seem to know me and I them, I distinctly remember the old fashioned kitchen, drying  knives and forks and putting them in wooden boxes, I seemed to have a long rustic gown on, and long hair done back in a bun or chigion?.

RECALL   Had a weird happening one morning early- I sleep on my side with my right hand over my neck free..I distinctly remember someone clasp my right  hand gently, warm, I came out of my sleep thinking silly husband what's he doing? I turned and looked to see and there was no one there, my late husband was in his own bed fast asleep, the room was dim half light and completely empty- that put the wind up me for a while I can tell you, it felt like a warm living hand.....but whose??

RECALL
This  was a very clear astral memory..was in a city with 2 other people, we walked up a street, High Street?, to get a good view of the city- this was up a hill, we turned and looked back. I was standing looking back when I noticed a star, straight up from a large building, I said to the others, hey look there is a satellite! then as we watched it changed its course and was coming from a larger star.I said look its a
UFO!
Then surprise! as we watched a lot of lights flew off the large star in formation, they were space ships...next we saw 2 very very close both different and I remember us checking our time and said that only took a couple of minutes, from the star to Earth.
Then I remember making a report, drawing the picture of the town and lining
up the big star over the city and diagrams of the spaceships etc
., very clear memory. text.
RECALL   Had a 'dream' about the big house again.I was with a group of people this time all with the same purpose in mind to get at what was upstairs I can't remember all the sequences but a fair bit of it...

Some of us were sitting at a huge wooden table, servants quarters? downstairs, I remember putting plain plates on the table and saying as a joke ' don't break any of the flash china'. Seemed to be a large big, old fashioned kitchen, there was a big fireplace at the back of the wooden table and the shelves from where I had got the plates, later I want to go upstairs but the stairs have changed to thin  green plywood that are impassable and there appears to be some sort of grill at the bottom. But then somehow I am upstairs from the outside  ( window)...I am standing in a very small plain bedroom with two single beds, and a small window behind me. I look around but can't see anything unusual. Then something tries to come in the door and I try to keep it shut, but whatever it is it's stronger than I am, and the door opens,  at its opening I am literally shot out of that room with such terrific force and back to my bed, I remember thinking one could get a heart attack like that it was so quick and violent...then I am outside the house again with the group of people I was with before and we decide to set up good vibrations from the bottom of the house then we are inside again singing lots of religious songs, plural, I remember we were all getting  so very very tired and one by one stopped singing, I remember trying to get everyone to sing again, I was singing Amazing Grace or something similar, I could hear one tired voice, then that stopped too...we were all so very weary, so very tired

Then things started popping as if we had really stirred something up! Seemed to be a lot of activity, swirling energy around us which made us feel very nervous, but we didn't see anything. Next something clattered noisily  down the stairs behind me, and rolls across the floor to a post, everything was very bright and light, I turn to my left, stairs are to the left behind me, I bend down to pick it up, and it is a Spanish Toledo sword.....I stood in that corridor which was high wide and a cream colour, quite light with passages running off it, no doors, I had the sword in my right hand, back against the wall, looking this way and that as not to be surprised by anything.... the air was very tense and electric and we were all quite anxious....

Then suddenly a girl runs from the stairs or a corridor at the left of me, into the corridor we are in, it is all well lit. She seems highly agitated, she looks this way and that, not knowing what to do, she is totally unaware of us, then she darts off down a passage in front of her.She was tall, young, had shortish dark curly hair, was dressed in a Spanish doublet, and silver breast gear coming to the top of her legs, her legs were long bare and a golden colour, I can't remember any shoes.  I am sure she is one of the ghosts of the house, the first I have seen, though I can usually feel them rather strongly..we all decide we have had enough..low energy and someone's says 'yes, its almost 5.0 o'clock we should go" so we go to a huge wooden medieval? door

I am thinking I hope the damn thing opens alright!  we were too tired to push it open Outside the house I ask someone who was the woman we saw, and they say something about a greatgrand father or something, can't remember this part....more on the 'house' to come.....

Recall, landing on the roof of a huge multistoried blocklike complex, no windows, with others, someone is inside prisoner......next memory we are inside searching, we are invisible and cannot be seen, we do floor by floor, then  we see people looking for us, they cannot see us, but they have odd gadgets in their hands that throw out coloured beams, they sweep room by room methodically, we get a terrible shock as one of the people turn that rainbow ray in our direction and shows us up, we are caught, all of us prisoners- bound in seats of some sort, pain in kidney region-torture?.....

Now here's a real weird thing, I was talking to a person about 'remote viewing' and how it would be the 'perfect spy', and how govts., would have devised some sort of electromagnetic ray or something to catch noisy parkers like me lol and he described exactly the same weapons as I have described above right down to the rainbow rays in one of his 'dreams'.......ooer scary...

Well we all know now that both the USA and Russia have experimented with 'Remote Viewing" it has even been tried on out MARS...I doubt we will ever be told the results there.......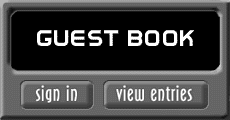 Click here to add your text.

RECALL   Memory, I was aware on entering the astral plane of two globes, one over lapping the other, the dense globe from which I was coming was governed by a set of laws, but as soon as I cross the border into the other globe I was aware these laws ceased and much more freedom was at hand...

recall   I am running, or rather bounding over gold flat ground, I see groups of people in the distance all together but I don't wish to join them, I look down at my clothes, a lovely turquoise jumpsuit,   I  feel it, its soft and silky, I keep going........landscape flat and gold........

Recall   I land at a seaside on a sort of small cliff, I look at the few house and note- pastel coloured roofs- nothing interesting, I go over the fence and look down at the beach and see two people in skin diving suits by the waters edge- not very interesting- move on....

Recall:going along a road, tarseal  road  -  ordinary colours- the  road divides into two, one is a dirt track, I go along this but am aware that I should have gone along the other road.  Scenery changed, going up, up up,  up stairs, very high and narrow - a lot of them- the sky is  brilliant azure blue- there are lots of people coming up the other side of the stairs (seems to be double stairs) ?- talking, laughing, all very noisy and happy!- I  get to the top of the stairs, stand there and look forward - it  seems to be  park-like land- lakes, pools - I am acutely aware of colour and noise of the people going past me, vivid turquoise, and rose pink!   I stood there and said to myself,  I must remember  this in the morning, all this vivid colour !

I didn't feel like following the the crowds of people and turned and went down the steps again - very steep and narrow and white in colour, as I started down, masses of laughing chattering people coming up - but I had no desire to join them.

In the morning I remembered and thought to myself, why didn't I go and find out what it was like ahead? twit!..This was a very strong memory.

RECALL..I am standing outside a squarish stone block temple, I am looking for something.I look down at myself, my skin is brown strange, I look at my hands, I have 5 fingers on my right hand instead of 4- deformity? I have on a cheap cotton sari, sprigged with little flowers, I don't like it much, it feels coarse. I enter the temple, it is empty of everything- just stone blocks.

I sit in lotus and wait- someone puts 2 small bowls   in front of me- I wait- I am disappointed the place is empty of everything- what I seek is not here, I go, seems to be trees or jungle around........

Recall was fascinated by remembering one morning, of being above my bed, I couldn't see myself- but all the room and all in it was SHADES OF GOLD-   just  beautiful!- only a split second memory of recall--going out?

PS to this the above incident happened about 10yrs ago, but now here's an odd thing, last week a girlfriend said to me, she was just waking up and saw me standing by her bed..in a long frock with jewelry etc., AND EVERYTHING, THE ROOM AND ME AND CLOTHING, JEWELLRY WAS ALL SHADES OF GOLD!..   so one would deduce that this is coming out of the body, the next stage up from monotone colour, I don't really know and hope some kind person can enlighten me on this......

RECALL  We are living in an enclosed city -underground- I can see everything and everybody under cover, houses, shopping complexes etc.,  there is a huge central shaft in the city - I step off  and out into nothing - and float down to the next level - this shaft goes up or down ( anti gravity)  We are not happy here so several of us, (we appear to be youths), so we decide to escape -  we finally find a way out through the old closed off out of bounds derelict part of city and get busy knocking down  walls trying  to find a way out...the old part of city  goes down and is very old and disused, we hear pursuit behind us as this part of city is off limits  and struggle to keep going- it is hard work-the  others fall behind, then there is just two of us left, then we are out...everything is desolate...barren.....sparse scrubby landscape, very dusty and  swirly wind.. nothing   .I look behind me to see where we had got out of the city, but see   only desolate barren landscape...nothing......this was very very real, I came back with a sad lonely feeling....Have a feeling thos was MARS..

RECALL..I am aware of going down an avenue of gigantic trees....they soar up so high they meet......colours azure...brown.....I hear lovely music wafting down through the trees.....its very very beautiful...I think there is a grotto at the end of the avenue and something about renewal.......peters off

RECALL  Entered a large building complex, seems like part of a huge school or University, now as I floated down the corridors there appeared to be every type of handwork ever done in the world, its all on display on the walls, absolutely amazing, and one could SEE every little stitch and minute details as if as it was  magnified..absolutely incredibly beautiful, wall after wall  of it....like a world museum of needle work etc., or similar...it was all very nice , I didn't stay and moved, lol or floated on and out....

RECALL 1  These two next recalls are a bit scary  both were   in month of December  a few years back

       I become aware of standing in a town somewhere ( unknown) we see a huge multicolored dark mushroom cloud go up.... and think oh no this is it, what we have all been dreading...... there's a group of us....we go through deserted shops...broken windows, glass everywhere, looking for food....any type of food, but its all been looted...I remember looking at and taking some chocolate out of a dairy and some cigs?  there was nothing else there, thinking I could trade for food...bit hazy now, but there are a few underground places still open, we go and get a meal...then I get separated from whoever I was with, and find myself standing on a street corner..it wasn't a very nice feeling thinking on how one would survive, I think I was going to find someone then  ...dream peters off.....

RECALL 2  Had this dream of flying over the Earth, I am trying to find somewhere to come down......now here is the horrible bit...I can never get down again......all I am aware of is an intense heat....terrible intense wavy clear heat rising from the Earth...and somehow I am aware this is the real end....and there is no more ever......it is an awful feeling of inihilation...the end...the finish....that I would not be waking up in the morning in my safe bed...that this really was the end...the terrible white heat burning......burning everything....even me in the end...... .

Have had a recurring dream of a large house, or palace, building, usually rich red colours, gold wall hangings, tall windows, rich drapes, very luxurious, carpets etc., sometimes the place seems to have been mine and I love roaming around it...its so big and grand and exciting...this seems to be old European or similar

other times it is not, so could be two different things going on here......however I seem to want to go upstairs all the time and investigate  what is there, this is the prime objective, I try to go up large wide stairs very thing is on a large scale,the building is many stories high, but as I go higher a feeling of dread gets to me, I can feel something quite nasty up ahead  from behind doors and the higher I go the worse it is, yet somehow I have to go, yet at the moment whatever it is is stronger than I am. In some dreams I tackle these presences, they feel quite yucky, it is a physical feeling, I can't see them but I can feel them and know they are there, sometimes I have to force myself to go into a room that I know one of these things are in, I usually tell them to go , they are in the wrong place. However sometimes these things are stronger than I , and its a horrible feeling, quite scary, yet its something I seem to want to do.....

DREAMS-OF THE MANORHOUSE/CASTLE....

Some where  along the line I started to try to find out what I looked like in my very lucid dreams, making an effort to see myself and what I was wearing, and to touch and feel things and to remember it, and it worked...... at times I have come back with an amazing amount of detail... ..................

hmmm the perfect spy if one could control it..... USA  & Russia have /do use remote viewers

RECALL..remember  waking, coming out of a dream, for the briefest second in time aware there had been another dream going on under that..hmmmmm sort of layers?depths?dimensions..hmmmI don't really know .....its a multi layered dimesional existence......your text.

This page was last updated on: September 19, 2018
NEXT THE INNER LIGHT......

Had read in newspaper that ERIC VAN DANIKEN was visiting NZ and one stop was TAURANGA...I had  always been interested in his theories & read most of his books, would have loved to have gone to his lecture but was unable to, drat! That night I had a peculiar experience:

RECALL: I was in Tauranga and outside the venue where ERIC VON DANIKEN had been speaking, and I so wanted to meet him, as he was shaking hands with many people milling around, there were also small tables with chairs on the pavement... I managed to get right up  by him and  held my hand out & he took it.... now here is the weird thing, as he clasped  my hand,  I looked into his eyes, his eyes were normal but then as he held my gaze they began to swirl like a whirlpool and gradually draw me in, a most peculiar weird feeling, I went some way in but then thought, I have no control here if I go in any further so I broke the contact and came out again, phew that was a most peculiar sensation, weird, nice but unknown......

RECALL    I am in a farm house out in the country, I have on a long cotton old fashioned  nightdress, I remember walking to the back door, it is all half light, I open the door and look out trying to see where i am, I walk down a couple stairs and the ground is muddy, I look around and all I can see is grass some trees & paddocks, I appear to be somewhere in a countryside...I go back inside and go to a bathroom, there is an old  fashioned iron cast bath, I sit on the edge and wash my feet, now here is the oddest thing that stands out in my memory, the bath was inlaid with small gold leaves set into the porcelain...I have never seen anything like that in my life, if I ever saw it I would be most surprised, maybe somewhere  in Europe?

Maybe I was not supposed to remember any of this one...

RECALL...I am on a vessel out in deep space, inside of the space craft which is huge its mainly grey colours, I try to see and remember this but this is a hard, seem to remember huge containers, our bunks are pretty small..can't recall much of this at all, but definitely know we are in deep space somewhere.....

RECALL..another fragment of astral memory..I was with a group of village people in old England or similar, we were arguing about something and they were very ignorant.. I remember I was starting to get bored with them, we were all standing on a village green somewhere in the country, I remember looking down at the mud and the cart wheel marks in the mud on the ground, I was wearing along ruby coloured velvet dress, which I though was really lovely..suddenly  I had had enough, put out my arms and turned around in a wheel motion as I did so I rose up into the sky and away,I thought to myself I bet they think I am a Witch now...