...I do not like the word PSYCHIC, it has been associated with a lot of nonsense, if you look through my site you will see I like facts, not airy fairy maybes..I much prefer the word extended awareness for that in fact is what all sensory perception is about...  we only use 1 tenth of our brain power hmm so I guess, telepathy etc., is all there for everyone to have in their own time....

I have been dreaming and remembering since a very early age, thought nothing of it...recently I found a file where I had jotted stuff down over the years, and thought I would share it online, and some kind informed person may give me an insight to what I have been doing for years..I guess one could say I am spiritual in so much as I know we and all Creation are all connected by a web of energy, that every action we do reacts on Nature be it positive or negative, that humanities collective mind is at an all time low and we and our fragile blue planet are at risk, I also believe in Angels and other realms of life, that the whole Universe or Universes are teeming with life in all its myriad forms, I also believe  it will only be by refining our coarser natures that we will attain the reuse of  our unlimited brain power and be in tune with the rest of the universe and take our rightful place, Hu- mans united are a powerful force to be reckoned with, but at this point in Time we are pathetically wallowing in the mire of ignorance, stupidity and self destruction....

please feel free to share your experiences in the guest book I know many folk will be interested..many thanks

After this particular experience I was never the same, I looked at nature with a much keener and loving eye.....I had been staying at a girlfriends place for the weekend, we had watched videos and played music,the video we watched  was either of Sai Baba or Paramahansa Yogananda, anyway we thoroughly enjoyed our evening together  and off we all went  to bed....

I lay for some time in my bed, I  seemed  to have a headache, drat, it traveled up from jaw to the side of my head, I had my eyes shut and was watching soft drifts of different colours go lazily past my inner eye..this went on for a few minutes..then whammy......
I heard a loud click in my forehead
, like a switch turning...... odd.... then I was literally catapulted out through the third eye..whooooooooooooo! amazing stuff..I  could see
zillions and zillions of tiny darting coloured pinpoints of light.
.my sight was peripheral. the horizon went on and on with out end as did my sight... absolutely mindblowing beautiful, vales and gully and hills all glittering with these tiny minute multi coloured dots of bright energy, which moved around very rapidly.....stretching as far as the minds eye could see, all this beauty around me, I don't know how long this went on but in the morning I  could scarcely contain my self with excitement and to share my wondrous experience  with my girlfriends..forever after that I  am aware of the diamond studded energy patterns around absolutely everything, the stones at my feet, the birds in flight. we live in a wonderland, but are blind to its ethereal heavenly beauty.......
RECALL.. remember becoming aware of looking through my bed to the floor below, and amazed how clear it was, looking at the wooden floor boards, the grain of the wood, odd, half light then I am being led out of the house ( ours) by a small being? no feeling of fear or apprehension.....through the bedroom lounge and kitchen down the steps to the outside- half light outside, we go down the path by the clothesline, then I soar up by myself...blank...then I  am aware of coming down into light..  looks like a park, lots of people, sitting on benches- groups- talking, walking, lot of colour and chatter...cant remember anymore.....

Now this next bit is different in so much as I think we are actually existing somewhere in another dimension and this Earth life is but the dream.....I have had the odd feeling quite a few times that this is only a dream and I expect to wake up soon.. we all know how a long evolved 'dream' seems to be ages but in fact it is usually only seconds..........see what you think about the next recall

RECALL  Here I am in a world situation quite happy with my life and my partner, we are walking down a corridor together in a big complex, people going here and there about their business, we are so close, happy, contently  discussing things as we move along ..now here is the odd but seemingly normal thing,,we are telepathic, we are two units of a 'one' I loath to use the word but  SOULMATES, created together as one.....next scene is me standing in a doorway of  a large conference room, people going past me into the room, as I look in I see my other half standing on a stage giving a lecture..he is a teacher of some sort , as I am leaning against the door looking  lovingly at him, I realize I have to go somewhere and do something but at the same time I am content in the knowledge that though we are to part we will always be one...and meet up again......

..one night I went to bed, turned off the light as usual, and hello...it was all white soft light inside me...didn't I turn off the light I thought ?..and opened my eyes ..there was only the   blackness of the night in the bedroom...I shut my eyes  again, and there it was,  all  white white soft light inside me  as if I was lit up inside by a searchlight..now this was really odd.....this phenomena happened again  at some later date, and  this  time  when it happened, the blinding white light  actually seemed be coming from somewhere  above the eyes inside  my head...this has happened a couple times over the years

June 2008.update on the inner light, went to bed as usual, settled for sleep, eyes shut and whammy a brilliant,  and I mean brilliant, whiter that white, totally blinding light enveloped my inner sight totally white and totally blinding, this  only flashed on momentarily and was so blinding I couldn't see a thing anyway. so quick and so very intense a light!     .phew that was amazing!! quite incredible....hmm?

I am a massage therapist and really enjoy the healing aspect of my work, I have been aware of flicks of white light in my peripheral vision as I massage, like matches being lit, I presume this is energy, also see blue light and the most lovely was  seeing a few times the most palest wash of wisteria, palest pinky mauve colour..hmm lovely...

A most beautiful RECALL... this was a very early memory......I was sitting with someone else on the ground at the left side and at the feet of some very  Venerable Person as they were addressing a large gathering of people...very very strong memory of being enveloped in a wonderful feeling of LOVE and affection from this Person..quite unearthly..whoever I was I was dressed very plainly and we were in utter adoration and love  looking up at  this beautiful person..the feeling was incredible.....this feeling of total LOVE lasted for a long time....

Another recall on the house,

RECALL:  With a small group of people, a man is telling us about the house, shall we go and investigate, we have several safe? hours, the house is occupied downstairs, I don't know if the people living there  are aware of the above levels. So we go in, double doors to the upper levels, I think the stairway is broken, can't remember this clearly, anyway we get up to the upper floors, and charge along the corridors in quite high spirits, there are doors to the right of us off the corridor, we don't go into any of these rooms, the doors are old and painted, we yell at them as we go past, remember this distinctly, we seem to be moving quickly, we get to another floor, very very large spaces, rooms, old, no furniture to speak of, corridor seems wider,  we look through all these rooms, lots of space, very big. Next we are on another floor, this is very unusual, seems to be a woman's rooms, lots of clothes, good quality, carpet, bed, dressing table, looked at clothes, looked in large jewellery box, a belt made out of two sets of different pearls set in gold or something similar, I pick it up and try it around my neck, the first half did nothing to me but the second was really lovely, was set in large half pearls, and had matching earrings... when  I had it on, I looked in the mirror and it glowed on my skin, like the effect we get when we put a buttercup under our chins, it was very pretty, I had  short darkish curly hair, with olive skin and was quite attractive, I also had on the earrings. We put the stuff back in the jewel case and I noticed a couple of unusual cameos, I said to whoever I was with that they were unusual and  made out of shell, they were dark in colour, charcoal, and darkish blue.  Then I noticed something like crystal with a face on it, I pulled it out and there were several of them, carved on one side, with a scene, showing out on  the opposite side, very detailed carving, they were in pale crystal, grey-blue and pale pinkish beige colours..like glass cameos.We seemed to have seen enough here so moved on. The corridors now seemed to be on the the outside of the house, with rooms all into the middle on our right, there was a sense of urgency now as our time seemed to be running out, we could sense presences stirring, the windows were big, almost to the floor, with  long pale blue silk curtains these, started to move and ripple as with unseen force, I went to all the windows I could get to and opened up the curtains to try to get the light in, it must have been getting darker, but now here is a strange thing,. I didn't get any horrible feeling as I usually do when dealing with entities, I found this was strange, but we saw things and sensed things, our time was running out...we tried to find our way out, but the place was so large, and the ghosts etc., were starting to appear, we saw a lady go past in a reddish dress, down a corridor..at the end of one passage there seemed to be steps down,  I said  I would  go first, I started down, but the steps looked strange and wavy, I didn't feel right so came up again to the group of people I  was with, at the end of the corridor there were a few 'people' standing and sitting around,  they belonged to the house, I went up to them and said something, then I got annoyed with them  and told them they were  a bunch of memories and dust, and how boring to be hanging around and haunting this place, why didn't they go..We seemed to go on from there still trying to find our way out out this house, we seemed to have a piece of paper and were saying what was on the paper for safety, something happened down one of the passages with one of our party, the paper was torn in half, I remember seeing red, orange light in that passage, can't remember much else, must have woken up, no real danger as in previous dreams of  the house, seeing more, but there was so much  more  to explore, it seemed quite safe for a certain lime lapse..Large windows with pale blue curtains, were all along the outside of  the corridors on the left hand side. I think? the chappie at the start told us about a room where a woman's things are always laid out, I think but can't remember clearly on that point..

THE LIGHT WITHIN..OR THE INNER LIGHT.......

                                              DREAMS OF THE MANOR HOUSE/PALACE..

Now I often wonder if one has such a emotional tie in life with something or someone, or someplace that that very very strong emotion, be it love or hate, lingers on.......

In this life I have a passion for old homes lol preferably Chateaus or similar.....

I have often dreamt of a huge Palace like place that is MINE!...I walk around this very familiar Palace with its huge windows that reach the tall vaulted ceilings, I admire the richness of crimson  brocade drapes.... walk up the staircases and look through the numerous rooms and stand on a balcony looking at water? ...could be Venetian or Europe, I recognized the furniture, the  ornate carved huge mirrored  side boards... they are mine! it is all MINE!  lol maybe I haunt this place and am its ghost?i

hmmm, they are mine IIck here to add your text.

Dream Weaver

                          Dedication to Past times.....

I see thee in the shadows

oh ballad man of yore

weaving my desires

thru dreamladen slumber...

the gondolier drifts

through ancient waterways

slender fingers pluck

a sonorous melody of love,

dark eyes flash

hidden desire beneath

the golden mask...

water laps where

silken slippers tread

palace regal windows tall

crimson satin folds

languid limbs,

sconces flicker,

shadows deep...

my love yet lingers

haunting the present

echo's of sensuous passion

ebbing through the

flow of time..

copyright H.G.BLOMFIELD 2009.

CI have had many exciting illuminating experiences over the years that have made me ponder the meaning of life, and question our indoctrinated belief systems...

I seemed  to get waves of nostalgia, terrible soul yearning  sadness, happiness, all attached to a particular time in History and a certain part of the Earth.....

the first I can remember clearly was Gypsies at a very young age , then Ancient Egypt, a popular one with many people....then came a very strong sad Scottish wave, terrible in its intensity, mainly with the battle of Culloden, where many brave Scotsmen died at the hand of the English, ...then Manor houses in England, could have sworned I have lived there sometime....Venice, Italy....I seem to have  owned  houses in all these places at some time in past history...lol..maybe I haunt them still?

Then there's life on other planets, or  in other dimensions, I remember talking to the people there, telling them I was only a visitor for a whille....hmmmm many odd thngs..

I think maybe I was part of Ghostbuster unit over there, sounds daft but there was always a group of us looking for entities that should be not  there, I could feel them but couldn't see them, when one was near it felt like a  sick cold electric shock, feeling,  we went through big manor type houses looking for these things and telling them to go, upstairs in one such house I could feel this entity, quite horrible, but thought I must do this so I reached for the door and clasped the handle, next thing I was shot out of that house as if in a rocket so strong was the ' energy in that 'haunted room, other times I have 'felt' them on stairways etc.,usually if I felt it was too strong, I would back off.......... the only time i can recall seeing a real ghost was the 'spanish lady' which I have related here she was very very real......

eWELCOME TO MY MANY DIMENSIONAL WORLDS OF LUCID DREAMING, ASTRAL PROJECTION, OBES, REMOTE VIEWING........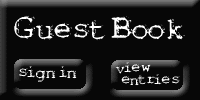 To the PLAGIARIST =  WORDS ARE ENERGY.....YOU SPREAD ' MY' ENERGY... IN A INTERDIMENSIONAL UNIVERSE NOTHING IS UNSEEN.. NOR NOT RE BALANCED......, WOPRD

ClaASTRAL 3 COMING.....ick here to add text.