So you thought
MARS
was a dry dusty red planet, with not much going on at all? well friends think again and be pleasantly surprised..that's what 'someone' wanted you to think and believe! The real colour images that are now online show a different Mars completely and tell us a different story..there is plenty water on Mars, actually underneath the surface, in the form of mainly ice however water can also ne seen leaking to the surface & pooling also signs of some form  of green growth  that fluctuates with the seasons, which would indicate clearly that life on Mars is regenerating......there are clouds in the atmosphere! there is vegetation, which seasonally grows to 40;' across near the icecap line
VEGETATION  AND THERE IS LIFE!
......so be informed!... find out for yourselves, the data is all there if you look!...you owe it to yourself & your children  to know the truth about the not so red planet....There are  masses of broken smashed pulverized debris littering the planet surface...all the obvious signs of a once civilized planet that is being hidden from YOU!.....
was the MARTIAN  civilization wiped out by an asteroid near hit? Or was it a nuclear war..either interplanetary or maybe Earth? as we had the means according to the Sumerian/Indian writings, we had space flight and were mining in the Moon & Mars....if  interplanetary war, maybe the same fate wiped out our previous civilization, for Terra Firma's history goes back far far furthert than you are told! Is that why Nasa is pixel tampering with anything that remotely looks like traces of civilization? Did some Martians escape underground or to Earth after that terrible destruction of their planet? NASA most certainly wants to know, don't you?? How many NASA probes have gone to MARS to search,actually about 30 to date, from 1975/6 to 2010 Nasa must have some pretty detailed imagery and now very high readings of METHAINE GAS 100ft or more from under the Martian surface. Here I have tried to be objective in my images, I hope you enjoyed and it may spark some interest in Beautiful Mars to you

Below these are actual NASA IMAGES called  "TRUE COLOUR"  pretty damn awesome I reckon and utterly beautiful, wonder what other
SURPRISES
are coming our way that have been kept from the Joe Public like the water for 15yrs.
Note the cloud.. ..which means water in the atmosphere..note the colour of the the gorgeous sunset and the sky and the not so red terrain, beautiful MARS and not so red! The red colour is  caused through huge massive  dust storms which swirls the reddish soil into the atmosphere..plenty of water too, in the form of mostly ice, vegetation has been imaged, remains of cities etc.,and what is under the ice?? there is a lot more, much more exciting news to come believe me re our sister planet Mars, so don't be surprised when they say  remains of a civilization or remnants of the Martians people have been found....like really!.

The huge 'TUBES' uncovered by the winds and erosion, were constructed for underground travel, connecting with the mostly derelict dome complexes, these cover a fair distance and now NASA confirm a link up to the CYDONA Complex/City.......THE SO CALLED 'FACE ' is a  COLLAPSED COMPLEX OR MESA, would it be so hard to believe  that life is abundant throughout the Universe? ,it is we with our outmoded belief control systems and arrogance  that are the odd ones out!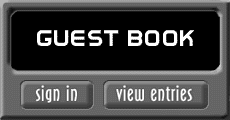 CLOUDS, MEANING MOISTURE, IN A PASTEL TINTED MARTIAN ATMOSPHERE, WHICH IS AIR ..TRUE COLOUR ACCORDING TO NASA!I would hazard a guess to say the Martian atmosphere would be akin to Tibet & Everest

A MARTIAN SUNSET, PRETTY EH ,FOR NO ATMOSPHERE-OH YEAH, WHO'S KIDDING WHO? TRUE COLOUR BY NASA.

FAIR DINKUM MARTIANSCAPE! LIKE WOW!! CHOICE! NOW WE CAN SEE WHY NASA KEEPS ON KEEPING ON, PRETTY CLOSE COLOUR CHECK THE RED OF THE  USA FLAG EMBLEM...

UPDATE 2010 ,heaps more stuff since then will have to suss out some more Nasa pictures for you.

Old Pathfinder pictures show a not so red planet, funny how the colours changed

THE REAL MARS SHOWS HERSELF, WATER, ICE, AIR, VEGETATION, AND LIFE!

HEY NOW WOULD YOU BELIEVE VEGETATION ON MARS ! 40-' ACROSS! NASA FOTOS

will the real MARS STAND UP....a sample of Nasa camouflaging the Real Mars, which has water, air, snow, ice, fauna, and a massive amount of hereto unexplained smashed pulverised machined and masonry debris littered on the surface, plus ruins.....???

Remains of a  derelict Martian  dome structure etc., with connecting massive tunnel  tube systems  which  crisscross the Martian scape,and now NASA have discovered link up to the 'Cydonia '.. wow no wonder there is so many billions & billions of dollars being spent  getting to MARS, what a treasure  trove of Martian technology awaits them....mostly underground I guess....always keep in mind there must be a reward for the outlay of dollars!

Old  image above, snow on Mars,  top an odd bit of machinery, looks like a valve or similar inside, bottom odd looking debris, a kinda 'face' with tubing extruding on right? all this strewn about machined debris poses one of the most intriguing unanswerable questions about intelligent life on  our sister planet and  the images showing ?, there is literally tons and tons of heat pulvereised debris lying around, this machined stuff was made by someone?  this  should raise many questions, as to what and why NASA/whoever is keeping the very obvious fact that MARS was or /is inhabited..today , is getting downright embarrassing as there is so much debris lying around some place's look like a virtual graveyard/warzone of bones and bits and pieces of buildings etc.,GUSUV CRATER does look like a war zone, was there once Martian complex/city there? Who was the ENEMY?

MARTIANS be very afraid! your planet is rich in MINERALS, and ALIEN TECHNOLOGY, and if any you have survived underground, what will be your rights? AND WHOSE FLAG WILL FLY ON  MARS?

Now if you are really interested and intrigued to find out what been hidden for centuries, do your own homework, go back to one of our earliest civilization lol (not controlled by NASA or any other interested party! ) you will be very very surprised to read what the
ancient Sumerians
had to say in their own words, about
Mars, Moon,Earth,mining,
space travel
, and the
cloning of homo sapiens,
  Also the Indian Vimanas ( aircraft) and their ancient scripts tell of  horrific Nuclear wars, bombs/weaponary as bright as a thousand suns, and elephants turning to dust!......there is nothing new under the sun......
This page was last updated: November 26, 2012
This website has been up for 9/10 yrs, so  some data is outdated but never the less interesting, ie Pathfinders blue Martian skies..what is flying in Mars skies? Who is there already?,

you may be surprised!,

'the truth is stranger than fiction'