WELCOME TO MORE BLOMFIELD  BLOOMFIELD DATA I  HAVE FOUND, AS I HAVE SAID, I AM NOT A GENEALOGIST, JUST VERY INTERESTED IN MY BLOMFIELD HERITAGE, SO I HOPE YOU FIND THESE BLOMFIELD/BLOOMFIED  PAGES INTERESTING AND INFORMATIVE. LOOKING THRU SOME NEW ZEALAND ARCHIVES, I WAS PROFOUNDLY MOVED BY THE FIRST ENTRY ON THIS PAGE. I WONDER WHAT HAPPENED TO THIS BLOOMFIELD/BLOMFIELD BROTHER AND SISTER, AND WHAT WAS THE TRAGIC CIRCUMSTANCE THAT PUT THESE CHILDREN WHERE THEY ENDED UP..SAD TALES INDEED..........

FROM THE LYTTELTON ORPHANAGE 1882 LYTTELTON SOUTH IS., NEW ZEALAND.

BLOOMFIELD/BLOMFIELD ELLEN AGED 11YRS ADMISSION DATE 9 AUG., 1879.

BLOOMFIELD/BLOMFIELD EMANUEL AGED 7-9 ADMISSION DATE 9 AUG., 1879.

NEW ZEALAND GOVERMENT EMPLOYEES 1861.

BLOMFIELD JAMES...... CLERK-STORE DEPT., AUCKLAND-SALARY-160 PDS-DATE OF APPLICATION 21-OCT.,1861- SPAN OF EMPLOYMENT 8YRS 6MTHS.

PASSENGER ON THE VESSEL "ANDREW JACKSON" TO AUCKLAND  NEW ZEALAND 24- AUG., 1865

BLOOMFIELD JAMES

NORFOLK-HOUGHTON-ON-THE-HILL.DIRECTORY 1845..

HOUGHTON-ON-THE-HILL,A SMALL PARISH, FOUR MILES  S.E.OF SWAFFHAM, 41 SOULS & 600 ACRES, MOSTLY BELONGING TO T.APPLETHWAITE ESQ. MR WILLIAM BLOMFIELD, FARM STEWARD, OCCUPIES THE HOUSE.THE OTHER DWELLINGS , 5 COTTAGES.

BLOMFIELD SAMUEL 47YRS, SENTENCED FOR 10 YEARS FOR HOUSEBREAKING 19TH OCT.,1847 AT CHELMFORD.TRANSPORTED TO FREEMANTLE, WESTERN AUSTRALIA.

BLOMFIELD REV JAMES S. TRANSPORTED  FROM UK TO N.S.W. AUSTRALIA FOR THE THEFT OF A PAIR OF SPECTACLES IN 1830

BLOMFIELD JOHN PASSENGER ON VESSEL " BOSPHORUS" 8TH JULY 1864.

SCIENCE: BLONDEVILLE THOMAS - 1602 -" THEORIQUES OF THE PLANETS "..

MY ENGLISH COUSIN EDWARD JOHN BLOMFIELD AND HIS LOVELY WIFE JANET. JOHNNY HAS KINDLY PROVIDED  ALL THE BLOMFIELD ENGLISH PHOTOGRAPHS AND  MUCH DATA  FOR THIS SITE..Johnny is undertaking a massive job in doing our BLOMFIELD FAMILY TREE..phew you know how families multiply!

A huge thank you to Johnny Blomfield UK

BLOMFIELD ALFRED MARRIED KISSEL ELIZABETH ANNE IN INVERGARGILL-NEW ZEALAND 12-6-1888

BLOMFIELD MARTHA ELIZABETH- MARRIED TO CLARKE GEORGE WERE EARLY NEW ZEALAND SETTLERS IN KERIKERI 1824.

WITCHCRAFT! 
ESSEX WITCHCRAFT WEBSITE
...ONE OF THE THOUSANDS OF POOR SOULS TRIED FOR WITCHCARFT. IN THE YEAR 1578 WAS ONE  MILES BLOMFIELD OF CHELMSFORD....HAVE PITY FOR THESE POOR SOULS IN AN AGE OF IGNORANCE AND FEAR.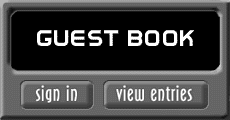 BOER WAR -BLOMFIELD FREDRICK WILCOX 8TH NORTH ISLAND REGIMENT C SQUADRON-PRIVATE 'FARMER' No 5327

EARLY PIONEERS -NEW ZEALAND.BLOMFIELD JANE-1838- AUCKLAND NZ

PLEASE CHECK ALL THE GUEST BOOKS SOMEONE MAY BE LOOKING FOR YOU!   AND LEAVE A MESSAGE SO OTHER BLOMFIELD RESEARCHERS CAN FIND YOU..

ENJOY YOUR BLOMFIELD QUEST...