BLOMVYLE BLOMFIELD

NEWTON FLOTHAM- STONHAM PARVA-     MICKFIELD-DEBENHAM SUFFOLK-COLCHESTER-   HASTINGS   LONDON-ETC.,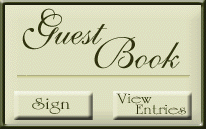 Please sign the BLOMFIELD GUEST BOOK,  look in all the guest books there's a mine of information there, and please leave your info for other Bomfield researchers, someone may be looking for you.....it is only by sharing our genealogy  information  that we make the exciting discoveries for our Blomfield Family Trees......enjoy your stay and good luck.....

WILLS OF THE ARCHDEACONARY OF SUFFOLK 1625-1626  by Marion E. Allen.

George Bloomfield of MICKFIELD Yeoman, wife Priscilla, son John living in STONHAM ASPALL and ROBERT BLOMFIELD the elder living in STONHAM ASPALL etc.,.also mentioned John Blomfield,Thomas Blomfield,William Blomfield, Elizabeth Blomfield,Mark Blomfield,

My English Cousin
Johnny Blomfield
started and has put together this massive exciting
BLOMVLE/BLOMFIELD PEDIGREE
covering many many generations, and it has truly been a labour of love! With important imput from  Anita Armstrong-Lee, Michael Wood  &,
A
manda H
an
we have forged ahead..I spend hrs  researching and it is always gratifying to find old  records of our Blomvyle kin, Gilbert Blomvyle and his two sons Thomas and Robert of Little Stoneham come up quite frequently in the old records.
.It is interesting to see also how the Blomvyle family owned and lost quite a few  subtaintial Manor houses and Halls and tracts of land over a period of time..this is only a few of the many I have found.......:

Manor of Chesfield -Lord of the Manor of Chesfield

Lord of the Manor of Gravely

Manor of Bloviles or Woodcroft Hall

The Manor of Gunton- this manor became since vested in the Blomviles

Blomevile's Manor, Henry de Rhie's manor, Henry gave to William de Blundevile, or Blomevile,

Blundeville Manor is named after the Manor House (long since destroyed) occupied by the Blundevilles/Blomevyle who lived in Newton Flotman for over 400 years from 1294

The Manor of Blundeville's, or Newton-Hall, the owner here, was Will. de Blundeville, Blomevyle, or Blunnel, who had it of the gift of Henry de Rhye, with Blomevyle's manor in Depham, (vol. ii. p. 491,)

Manor of Blomvile's. The first lord of this manor with whom we meet is" Henry Blomvyle

Blonvyle Bloomville Hall-Hacheston

MANOR OF SOUTHOLT.  In 1263 it was the lordship of Wilham de Bovile,

ROBERT'S, ALIAS KNAPELE'S MANOR Richard. Blundevile or Blomeville

In 1490, Richard Blomvyle, or Blundevile, Esq. had his manor

the manor called Blomvyle by Perham

Thomas de Blomvyle. had custody of the estates of Earl Bigod in Norfolk and Suffolk

ASHBY MANOR -Richard Blundevile or Blomevile, and to them the manor passed

the Manor of Burgh Hall, that of Thistleden Hall, and that of Cleeves or Clyffes or Blomvile,

1275 Manor of Blomvile's or Woodcroft Hall.

Radulphus Blomvil Esquire died 22.04 1515  owned the Manor of Gurney (Pedigree of Gurney)

PLEASE NOTE ALL PRIVATE BLOMFIELD DATA/PHOTOS  ARE NOT FOR COMMERCIAL USE! INFORMATION HERE IS GIVEN FREELY FOR BLOMFIELD RESEARCHERS AND NOT TO BE SOLD!

'Robert de Blomeville-1190 Arms derived from the Barony of Rye Normandy

In the book 'BLOMFIELD a Suffolk Family' by Sir Reginald Blomfield, our ancestor HENRY OF MICKFIELD features on page 83, from the CANDLER'S PEDIGREE OF BLOMFIELDS, Tanner MSS in  the Bodlcian Library OXFORD ENGLAND.

To date we do not have much information on our  Tudor ancestor JOHN BLOOMFIELD 1487/8. some info for him has been found on the MORMON GENEALOGY SITE & at ANCESTRY .COM.,  An important fact to note is,that the names  BLOOMFIELD & BLOMFIELD in Tudor times had many varied spellings, ie, BLOMVYLE, BLOMVILLE, BLOMEFYLDE, numerous variations, so check them all when searching for your ancestors, re wills etc.,

'Sir Reginald Blomfield's  Grand Pedigree' this starts with 'Pedigree starts with Richard, subtenant to Hubert de Monte Carriso, (near BLONVILLE NORMANDY) in Norfolk Suffolk & Essex 1086, William de Blumville of Colne & Bulcamp in Suffolk c 1145"......

.Robert de Blomeville also BLONDEVILLE living 1190 Newton Flotam Norfolk, William Blomvile, Richard de Blomvyle, Newton Flotham 1226, John de Blomevyle of Newton Flotham 1249,,William Blumvile of Newton Flotham 13?, William Blunville 1334 Newton Flotham etc., etc.,...., our group of genealogists are working on the link between the  Mickfield Blomfields and the Newton Flotham branch,......will update as more info comes to hand...

One of John & Anne Bloomfields 1488, sons was
MYLES BLOOMFIELD
BORN
5.4.1525, I found a letter online written by one MYLES BLOMFYLDE where he states:
" I, Myles Blomfylde, of BURYE SAYNET EDMUNDE in SUFFOLKE, was borne ye yeare following after pryntyng of this boke( that is to saye) in the yeare of our LORDE 1525, the 5 day of Apryll, betwene 10 & 11, in ye nyght  xi, my father's name JOHN, and my Mothers name ANNE."

It is also a fact that Myles varied the spelling of his original name of MILES BLOMFIELD to BLOOMEFYLDE, BLOMEFYLDE BLOOMFYLDE  BLOMEFILD & other variations, in Italy the name Bloomfield took on an Italian flavour...MILO BLOMEFILDO of ITALIANO. .Myles dabbled in 'white magik' a dangerous game in those times,  he was also an  avid Alchemist as was  his kin? William Blomfield and both had a love of the written word.  Alas Myles was  prosecuted for soothsaying in 1578, being called 'a cunning man'. He was an avid book collector, and loved inscribing his name on books and manuscripts, sometimes when they were not his own work..

.Also born in St Bury Edmunds c1500, was one
WILLIAM BLOMFILD
,
who became a Monk at the Benedictine Monastery there, by research we think that William was posssbly an Uncle of young Myles as they knew each other very well indeed. William Blomefield was a bachelor in physic, and a monk of Bury Abbey,  and an adventurer in quest of the philosopher's stone. While a monk, he wrote a metrical tract, entitled Bloomefleld's Blossoms, or the * Campe of Philosophy.'  Afterwards turning Protestant, he did not renounce his chemistry with his religion, for he appears to have dedicated to
Queen Elizabeth,
another system of occult sciences, entitled ' The Rule of Life, or the Fifth Essence'. he was called Sir William, this title it should be observed, was given to priests in the Catholic Church. He wrote " The Compendiary of the noble Science of Alkemy :" and Bishop Tanner in his Bibliotheca informs us, that after his recantation from Popery, he was made  vicar of St. Simon and St. Jude, in Norwich, whence he was afterwards ejected by the papists. Both Myles and William were tried for soothsaying etc., highly dangerous in those times of burning of Heritics!
This is my direct line through  Gilbert & Elizabeth 1450, Anne & John Bloomfield/Blomvyle 1487

& Henry  Blomfield of MICKFIELD b 1535 and his wife GRACE STANNARD, they had 8 children, one of the boys also named 

HENRY Blomfield  of DEBENHAM,1565,.who married Anne Aldus &, 2nd wife Margaret  Legat.

Henry Blomfield of MICKFIELD b 1535, we  know  was a landed gent,, purchasing land in DEBENHAM  called STONHAM-FIELD where he built his family home.

Henry Blomfield and Grace Stannard  had another  son called Thomas Blomfield  who married a Mary Bacon.... they had 7  children., Thomas's line connects to CHARLES JAMES BLOMFIELD-BISHOP of LONDON  1763-1831, that is another Family Branch......below is my direct line only...

,

Henry Blomfield b 1601 son of Henry & Anne Aldus , married Mary Loring, 2nd , his second wife , THOMASIN COALE, daughter of  Thomas Coale of IPSWICH....relict to  William PECHE Master of a Ship.  This Henry Blomfield  M A ,was one of the CHIEF CONSTABLES OF hundred THREDLING, as per BLOMFIELD- A SUFFOLK FAMILY by SIR REGINALD BLOMFIELD 1919.

If you are descended from the 'BLOMVYLE' line of GILBERT BLOMVYLE  and ELIZABETH ENGLISH/ENGLESE..join us on Facebook..this is a closed group for only BLOMVYLE  fAMILY DESCENDANTS

https://www.facebook.com/groups/Blomvyle/

SIr Richard de Blunvill-1015-FRANCE

Richard De BlunvIll  1060 -1086 Blonville By, Trouville, Calvados Normandy

Wiliam De Blunvill 1091- 1172 Colne Englandaine Essex

Ralph De Blunvill 1122 -1199 Newton Flotman Norfolk England

William de Blunvill-d 1204-Margery ? 1157-1222

Sir Richard Blumvle-1188-1227 Newton Flotman-Amica de Stutville d 1215

Jean de Blumvyle-de John Blunderville

William de Blunderville-Newton Norfilk England

Willam de Blunville 1266-1305 Margaret d 1305

William de Blunvlle b c1366 -Lady Katherine De Brome 1313-1375 NewtonF/Stonham Parva ?

Nicholas Blumvill 1343-1413- Elizabeth Paston 1391-14/  Stonham Parva?

William Blomvyle b c1381-1424  and  Elizabeth Bosville 1391-1424  Stonham Parva?

Robert Blomvyle b 1410-1498 Isabel Cokerell  Stonham Parva 1430?

Gilbert Blomvyle b 1450-1524 - Elisabeth English 1450

StoneParva  UK 1469

John Bloomfield/Blomvyle  b1488- Anne Nee b 1486-1561

,married Bury St Edmunds SUFFOLK. UK 1510

John Blomfield b23.3.1511-Elizabeth b 1512-1601

married Bury St Edmunds & Mickfield UK 1532

*Henry Blomfield b 1535-Grace Stannard b1544

Mickfield Suffolk UK 1532

Henry Blomfield b 1565- Anne Aldus b 1575

married Debenham & Wetheringsett  SUFFOLK UK 1600

Henry Blomfield b1601 - Mary Loring b1606

married Debenham & Winston Suffolk UK 1622

John Blomfield b1623 - Abigail Blackler1627

married Dedham SUFFOLK UK 1647

John Blomfield b 1648 - Sarah Angier b 1649

married Dedham 1674

Samuel Blomfield  b1679 -Mary Hudson b 1676

married Higham Suffolk.1701/1702.

John Blomfield b 1707- Mary Shorey  b1708

married Debenham, Colchester 1732

William Blomfield b1747 - Mary b1749

married Colchester 1780

Samuel Blomfield b1785-Philadelphia Pepper1782

married St Martin in the Fields, London 1806.

Henry Blomfield b1817-Elizabeth Eldridge b1822.

married Finsbury, Hastings 1840.

Thomas N Blomfield b 1864- Grace Lawrence b1870

married Hastings, Croxley Green 1891

Timothy Emile Blomfield  1904 -Rosina Nellie Maude Byrant b 1912

.....plus 4  more living generations to 2015......

.....this is my Blomfield Family line....

*Please note there were siblings to all these Blomvyles, ie through Henry & Grace Blomfield's son Thomas Bloomfield 1576 & Mary Bacon comes the Blomfield/Blomvyle Family line including Bishop of London 1786,  Alfred Blomfield, Bishop of Colchester 1833, George Blecher Blomfield Cannon of Chester1882, Sir Reginald T.Bloomfield1856, Sir Arthur William Blomfield 1882, etc., etc.,

WE HAVE IT ACCURATE TO GILBERT AND ELIZABETH, UPWARDS FROM THEM IS QUESTIONABLE? \FACTS/DATA STILL BEING CONFIRMED