WELCOME TO THE CANADIAN BLOMFIELDS......I RECENTLY RECEIVED AN EMAIL FROM ONE OF THE WIDE WORLD BLOMFIELD CLAN,  ONE  WILLIAM G. C. BLOMFIELD OF CANADA..WILLIAM (BILL) BLOMFIELDS, FATHER, CHARLES W. J. BLOMFIELD,  HAS DONE A MAGNIFICENT WORK OF,"A REVISION OF THE BLOMFIELD PEDIGREE."..... 1190 TO 1981.  HIS SON WILLIAM ( BILL) HAS UPDATED AND AMENDED THIS SO VALUABLE A PIECE OF THE WONDERFUL BLOMFIELD HISTORY AND PEDIGREE.......BILL SO VERY KINDLY SENT ME A COPY OF HIS FATHERS WORK, OF WHICH I AM EXTREMELY GRATEFUL TO RECEIVE AS IT IS A MOST VALUABLE DOCUMENT REGARDING THE BLOMFIELD PEDIGREE AND HERITAGE, AND A MUST FOR ANY SERIOUS BLOMFIELD GENEALOGIST......

CHECK  THE BLOMFIELD GUEST BOOKS YOU MAY FIND A RELATION, LEAVE YOUR MESSAGE FOR SOME ELSE TO FIND......

       FAMILIES OF THE BLOMFIELD PEDIGREE

                                        PREFACE

Prepared by Charles William John Blomfield ( deceased 1986

Edited and Amended by his son William Charles Blomfield October 2002.

In the British Museum in London England, there can be found a pedigree of BLOMFIELD which outlines the various families of BLOMFIELD,  from ROBERT de BLOMEVILE, who was alive in 1190, down to an Austin BLOMFIELD who was alive in early 1900s. Unfortunately, we cannot verify any person shown on the B.M. PEDIGREE, except perhaps CHARLES JAMES BLOMFIED, the BISHOP of LONDON, but we have a photo static copy of that document

.

    Because the B.M. PEDIGREE did not show all the children of ISAAC of OUSDEN, CHARLES WILLIAM JOHN, my father contacted Mr Ernest Stanley Golding, a genealogist, who lived at the Old Cottage, New England Lane, Cowling Newmarket, England. Mr Golding found and verified most of the children of ISAAC of OUSDEN, including Edward Blomfield from whom we are direct descendants. Golding did much of the research for my father as well as for Mrs Ella (Bloomfield) Carnill; her daughter Mrs Celia Dawn (Bloomfield) Akers, who found the B.M. PEDIGREE in London.


Further, Mr Golding found the
B.M. PEDIGREE
was in error in naming
JAMES BLOMFIEL
D
who, on second  marriage, married a
Lucy Royall.
She had only one son named
James
Royall Blomfield
who died in infancy.
JAMES BLOMFIELD'S
first wife was  an
Elizabeth Smith
who gave birth to five sons and one daughter namely; John, Elizabeth, Edward, James, Charles, and Thomas. John and Charles (  grandfather of the BISHOP),  the only one shown on the
B.M.PEDIGREE,
were sons of
Elizabeth Smith
and not Lucy Royall as indicated in the
B.M Pedigree.
BLOMFIELD CHARLES WILLIAM JOHN author of  the magnificent   

' A REVISION OF THE BLOMFIELD PEDIGREE' and his wife ALICE,  

on the occasion of their 40th Wedding Anniversary CALGARY, CANADA,  23-12-84.

BLOMFIELD WILLIAM,   (Bill) , SON OF CHARLES  WILLIAM JOHN BLOMFIELD,  WITH  HIS SISTER  CHARLAINE,   CANADA 2002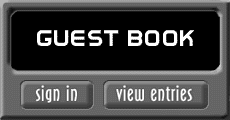 A fabulous BLOMFIELD COAT OF ARMS- CREST courtesy of Bill Blomfield-this is a BEAUT!

This is a  world wide New Zealand Site, please check all the BLOMFIELD guest books for information you may find a relative..good luck!

HEY ANYMORE CANADIAN BLOMFIELDS OUT THERE??? WE NEED YOU AND MORE PHOTOS PLEASE!!

This page was last updated on: October 16, 2010