Was there life on Mars our sister planet ? if so, what is  amazing at that?  we have been indoctrinated for centuries with brain numbing non facts, ie we are the center of the Universe etc., man is so superior, all a load of cobblers dear friends, there is life life life everywhere in the Universe, life in a myriad of forms, and the sooner Homo sapien gets his thick head out of the sand and thinks for himself the better, get out of mind controlling life societies/religions/styles- think for yourself, NOT what some person, organization, tells you, the amount of people being controlled by different parties today is horrific and scary ..the mind control is insidious, evil and deadly, be aware..there is water on Mars, (NASA's evidence) once mighty lakes, seas, there is air of sorts on MARS, a blue, not   red planet....we have been duped for years, then we are a pretty gullible lot.....There are signs of regeneration, green that fluctuates with the seasons.NASA  knew there was water on Mars over 20yrs ago! With the Mars Orbiter going around 24-7 with high magnification, you can be certain they know exactly what's down there, not the misty fogged out images we get online.

Martian seas, lakes, atmosphere etc., was evaporated through intense radiated  heat from, take your pick nuclear war/asteroid, water was pushed underground by that horrific calamity, that possible annihilated a whole race of people ( possibility of  rogue asteroid as per NASA,  inner core has been reversed and  one side if the planets mantle is much thinner than the opposite side, There
IS
a sea of ice under the surface,ice caps,snow..and a very suspicious reading of high amounts of
Methane
(NASA) showing up from 100ft plus
below
the surface of Mars..hmmmm? There is plenty image evidence of simply a staggering amount of broken, shattered,pulverized ,masonry, etc., &  so many thought provoking anomalies, not fantasy faces/mumbo jumbo etc., but factual data of LIFE! many of the images dumped on the net have had pixels interference.. why doesn't a certain body of intelligence want us to know the truth about MARS? find out for yourselves what is being hidden from you and why... Perhaps with the horrific knowledge of the incoming doom for their home planet, frantic eyes looked to Earth, maybe Earth is a
Colony of the doomed Mars.
.this of course would upset the applecart no end, but think for youself..
Martians could have destroyed themselves (as we might/could ) through Nuclear wars!

Mars could have been attacked by us, re mining etc., Mars and Moon ..Sumarian& Indian writings 6000 BC.

Mars & Earth may have been attacked by a third party as there is evidence of a space Nuclear war ie radiation, & vitrification world wide.

Mars may have been sideswiped by an asteroid which also damaged Earth.

we are  certainly NOT the only intelligent species in the Universe. 

NASA/whoever knows exactly what on Mars, we the public are usually 15 to 20yrs behind their known  facts,..
ALIEN TECHNOLOGY
awaits the  first  on MARS, and whose flag will fly on Mars and who will own the technology and minerals hmmm??   Maybe 'someone' is/has already mined the Moon and Mars.... If any Martians survived underground I would be very afraid.....of homo sapiens!....again!
The so called 'figure '  that got everyone sitting up and taking notice .. is only  machined debris  sitting amongst a pile of smashed building/complexes whatever,

clear canister /cylinder shapes can be made out when one enlarges the images......GUSEV CRATER has some very intriguing images, its almost as if it was a target there is so much pulverized debris laying around, just wish our images were as clear as NASAS. Below, who is watching who?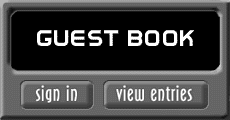 THiS IS A NEW ZEALAND SITE!

MARS THE NOT SO RED PLANET!

STILL MORE  OF THE INTRUIGING MARTIAN  TUBE SYSTEM, THESE HUGE BURIED CIRCULAR TUBES, CRISS CROSS THE MARTIAN LANDSCAPE, INTERLINKING WITH THE
HUGE CRATER DOMES,
  THE  TERRIBLE ONGOING  EROSION HAS UNCOVERED A LOT OF THESE PERPLEXING ODDITIES, RAISING MORE QUESTIONS..THESE TUBES ACORDING TO NASA ARE
20 TO 30 FT IN DIAMETER.

These most remarkable images from MARS above  (yellow arrow( cannot be explained away, this is taken off a huge strip image, it appears to have been a rather large complex /city ?  to the left of this is another interesting lot of  building remains etc., to examine, these are definite machined / manufactured objects, more unexplainable remains  of Martian technology, as I said this image is part of a  much larger strip image of what looks like a nuclear bomb site, with a massive amount of destruction, smashed twisted mangled wreckage on a massive large scale... this image begs for more  investigation,I have found what looks to me like foundations of buildings, if you download

and look for yourself and investigate the darker areas, looks like it was well inhabited.., looking at these images I wonder what terrific tragedy struck our sister planet? and

could it happen here on Earth?

NOW THE CASE FOR LIFE ON MARS-, MANY CRATERS  SHOW EVIDENCE OF WALLS ETC., INSIDE, THESE DOMES ARE ABOUT 170 METERS IN DIAMETER!  THEY APPEAR TO BE PART  OF A HUGE UNDERGROUND INTERLINKING TUBE SYSTEM

THESE HAVE BEEN EXPOSED TO THE SURFACE BY ERROSON AND THE VICIOUS WINDS OF MARS. DRAW YOUR OWN CONCLUSIONS, THERE ARE SOME SUPERB
IMAGES
TO BE EXAMINED AT NASA, WHAT EVER IT IS ITS REAL,
LARGE AND HAS USED AT SOME POINT IN TIME.

'THE LAIR OF THE SPICE WORM'-' DUNE'  A CASE FOR LIFE ON MARS..

Just having a browse around NASA images again and found this odd stuff in the debris that litters the place, GUSEV CRATER     these  small images are from this immediate  area , remnants of a manufactured  remains of something..this is also where the tiny  ' figure rock '  was found , only feet away from the Spirit Rover....the evidence of a blitzed planet are so obvious its painful that the fact is denied, by those that know the truth., perhaps in fact Earth may turn out to be a colony of the doomed Mars ..

This very opaque black blob intrigued me and under some artful fogging-I found something very very shiny and of a uniform pattern.

This is another very interesting area to the right  of the main image, signs of roading, habitation etc., most intriguing - remember these images are taken by the Mars Orbiter and the scale is much larger,  best to download the image and look for yourselves..