PATHFINDER
1997- this looks pretty good to me! who needs
'SPIRIT'
?  look closely and see some amazing stuff, apart from all the artificial looking tracks of Pathfinder, top right hand corner, in the block of masonry, (partially blacked out) is what looks like  wheeled mechanism of sorts, greenish colour on scattered bits looks like copper? this looks like the ruins of some Martian complex,  and of course a
blue sky
, its a wonder NASA left it online.Wake up people, you have had the truth kept from you,
for whatever reason
,
water
was discovered on
Mars
years ago, buildings were photographed on the Moon and of  the sad remains and rubble of a Martian civilization on the now pulverized Mars, be informed find out for yourself  the truth, not fantasy,  but plain fact, there are many anomalies showing wreckage of blitzed machinery, masonry on the Martian surface,  eroded by time and weather,  I have found a few quite  bits of smashed machinery, which CANNOT be explained, unless by fact of a highly advance  culture on Mars at some time in the past...The Universe is teeming with life, there has been, a colony of sorts on the
Moon,
and there has/is  been an inhabited Mars.Some of these old images say heaps. Billions and billions of dollars have been spent in this venture over a period of many long  years, now a question, whose flag will fly on Martian soil? who will own the mineral rights, and have access to the Martian technology?and why for heavens sake all the secrecy?
We should take good heed of whatever terrible tragedy of colossal proportions, almost annihilated our sister planet MARS, this could happen to EARTH !

BLACKED BITS WE HOPE BY A NON TRANSMISSION  SIGNAL

SEE WHEEL/ SCREW  MECHANISM IN BLOCK ABOVE. NOTE COLOUR IS NOT RED!!!

MORE BLACKED BITS, LOOK TO LEFT..HMM very very odd stuff here ? no wonder so many Billions have been spent on the MARS VENTURE!

Now this is really exciting folks!  taken off strip image a couple of objects in the snow, either someone has crash landed  or maybe its tunnel s/ exhaust tubes or whatever its definitely SOMETHING ARTIFICAL! no doubt NASA has a much clearer shot than this lol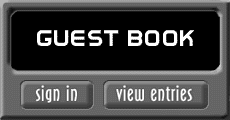 TAKEN FROM PATHFINDER IMAGES 1997-

THIS APPEARS TO ME TO BE A BOLT OR SIMILAR-  FROM BLOCK WITH WHEEL? MECHANISM, ALSO BELOW FAINT IMAGE OF SOMETHING COMING THRU THE BLOCK, LIKE A LARGE SCREW?. HMMMMMMMMMMMM?

SHADES OF THE 'DUNE' SPICE WORMS-SEE GENUINE MARTIAN DOMES AND TUBE COMPLEXES - NASA IMAGING.......

The case for life on MARS-

One indeed wonders why Nasa keeps up with the blatant very obvious screen of lies and subterfuge re civilization on our sister planet...that the population of Mars suffered a devasting vicious nuclear attack/war by WHO??? is very obvious to those who research the little amount of imagery one can examine..always not clear or the right colour for Joe Bloggs ..but the evidence of bunker bombing to destroy the complexes/ cities below the surface is horrifyingly clear..also all the metal/debris melted/twisted by massive heat, which also destroyed the surface/people /families children/.babies/ animals /forests/almost all life from the surface of Mars..evidence is laying everywhere of an ancient nuclear war...... by who..and why one must ask and could this horrifying fate also visit Terra Firma on day in the future....?

Looks mechanical to me..Click here to add your text.

This is a doozy!! a twisted pile of machinery of sorts of pipes .

exposed walls of dome complexes, roofs gone through time and erosion..

Square block  with bolts and bits very mechine block debris-Mars

Found this on the far side of a crater

QUESTION  what is this appearing to be set into a bank, part of an underground city? I guess they would have to get rid of stale air etc., somehow

This to me looks like a valve of some sort  in the opening , front piece has serratted/curvy  edges, piece of machined debris.