MOUNT COOK (12,349 FT) Dr Ted Blomfield, Thomas  George McKellar,

Dr F.R. Riley( in foreground at right)

The track above Hooker River Dr  Ted & May Blomfield, the recently constructed WAKEFIELD TRACK

Time out to light the pipe and have a breather boys! Spell 6!

Guide Peter Graham, Dr F R Riley, Dr Ted Blomfield , Thomas George McKellar

This is a New Zealand world wide site, please sign the guest book and check all BLOMFIELD guest books for BLOMFIELD data, there is a wealth of information here, most of all enjoy your journey through time.........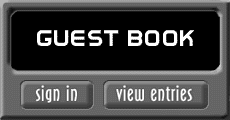 The Mount Cook Malte Brun Hut, seated in doorway, Mrs May Blomfield, one can see the stretchers in foreground used for mountain rescue.....seated gentleman unknown

Looking up the Tasman Glacier, Thomas George McKellar, Guide, Mrs May Blomfield, Dr  Ted Blomfield.

Mount Seftton (11000 ft) Zurbriggen, this photo shows one end of the suspension bridge with the wire hoops close together and the trolley..Dr  Ted and Mrs May Blomfield are picking their way over the boulders to join the others at the crossing..

THE HUMMOCKS OF TASMAN GLACIER,

A beautiful photo with a haunting sadness as time eclipse a human  tragedy...

Mrs May Blomfield, coat flapping in the wind being assisted across the ice,  Peter Graham, ? ?, Thomas George McKellar, Dr Ted Blomfield, Dr F.R.Riley..

this is the very spot where Dr Blomfield & Mrs May Blomfield's son,  Guide Teddy Blomfield  met his tragic heroic death  some 25 years later. very poignant, very sad indeed.....

This is a tribute to one of our brave and valiant Blomfields, Edward John Eldridge 'teddy' Blomfield, son of the late Dr Edward  'TED' Eldridge Blomfield and Jessie May Sinclair- Dunedin NZ.

On that fatal day of January the 18th  1930, a small party set out consisting of Miss Doris Herbert Brown aged 38, Miss Helena Keane aged 24, Miss Mary Monteath aged 20, Miss Dorothy M Smith aged 24. with Acting Guide J.E.E Blomfield aged 20yrs, left the Hermitage  ( 2444) for Malte Brun Hut ( 5700ft) the following day on the journey back down, an abrupt vicious change in the weather caught this small party unawares, cold, frozen, disorientated, the ladies soon succumbed to the unrelenting  elements, Teddie Blomfield valiantly gave most of his clothing to the ladies to keep them warm & tried to get help, ending up crawling on his knees across the frozen jagged ground in a valiant attempt to get help, for details see:

NZ Alpine Journal 1930 Vol 1v NO 17................

All Photographs copyright /data kindly supplied by John Edward Blomfield UK

Dr Ted and May Blomfield lived in Dunedin where they had a very good friend, Dr Riley, in the summer of 1904/5,  Dr Riley, Ted and May  Blomfield and another friend Thomas George  McKellar made a trip to Mount Cook. Dr Riley sent  George Wills Blomfield UK  a small album of  12 photographs of this event.They were taken by a professional  photographer who was evidently based at the old Hermitage Hotel

Click here to add your text.

         MEMORIAL PLAQUE

De La Beche Memorial Refuge

Erected by friends and relations in

memory of JOHN EDWARD ELDRIDGE 'TEDDY' BLOMFIELD, DORIS HERBERT BROWN, MARY HERERT MONTEATH, HELENA KEENE, DOROTHY MARION SMITH..

who perished in a great thunderstorm on the TASMAN GLACIER..19th JANUARY 1930

Lake Tekapo..seated Dr F R RILEY.. the level of the Lake has been raised about 20ft by a dam since this photo was taken...

Homeward bound...the coach road from MT COOK...Dr Ted Blomfield & Dr FR RILEY

EDWARD JOHN ELDRIDGE ' TEDDIE' BLOMFIELD St Bernard's Pass Italy/Switzerland 1927

In the April/May issue No 89 2011, of

on Teddy Blomfield and the ill fated expedition

written by  ROLLAND McKELLAR.