FOUR GENERATIONS - CECIL  EMIL BLOMFIELD (d) SITTING

MICHAEL BLOMFIELD,  HOLDING HIS  SON AND THE GREAT GRAND SON ADRIAN AND NEVIL RICHARD BLOMFIELD.

Hello and welcome to the NEW ZEALAND BLOMFIELD PAGES, my name is HELENA GRACE BLOMFIELD-LOBET, I am a  Great Grand Daughter of the

Thomas Nevill  Blomfield and  Grace  (
Lawrence)
came to  New Zealand from  Hastings England in  1901.
I  knew naught re  Blomfield family history, had nary a photo even,  I looked on the internet for some NZ Blomfield History, found  nothing so one decided to do ones own Blomfield website..and struck gold!, it has been so rewarding, cousins I never knew I had found me, Johnny Blomfield England has provided most of the English Blomfield photos & data of which I am truly grateful,  William Blomfield from CANADA sent me a copy of his Father's magnificent  'Revision of the Blomfield Pedigree' and info his Canadian branch of Blomfield, Gail Cawkwell New Zealand, daughter of Bob & Elva McDonell  whom I do recall from a  child's memory.. sent me some family photos, I was so  very grateful, they look amazing!..many Blomfields etc., have left a wealth of info in the Blomfield guest books, so do take the time to read them you may find a relative, and in the same token any Blomfield information will be gratefully received..if you have a Blomfield photo you would like to share just send to the email address below ..most of all enjoy your time here...

...THIS DATA IS NOT FOR COMMERCIAL USE! AND PERSONAL BLOMFIELD FAMILY PHOTOS ARE COPYRIGHT!

THOMAS NEVIL BLOMFIELD, YOUNGEST SON OF REV HENRY BLOMFIELD , WITH HIS WIFE GRACE LAWRENCE, MY PATERNAL GRAND PARENTS.

Thomas Nevill Blomfield was a dispensing Chemist- Auckland, two of his brothers were Doctors....George Wills Blomfield remained in Hastings England..but Edward Eldridge (Ted) Blomfield also came live in New Zealand, his son
John Edward  Eldridge 'Teddy 'Blomfield
meeting his tragic death on Mt Cook in 1930
CECIL EMIL BLOMFIELD, YOUNGEST SON OF THOMAS NEVIL  BLOMFIELD AND GRACE LAWRENCE.THE ONLY CHILD BORN IN NEW ZEALAND

HELENA GRACE BLOMFIELD--LOBET , ONLY DAUGHTER OF CECIL BLOMFIELD AND
NELLIE ROSANA BRYANT
PORTRAIT BY GERARD DRAYTON.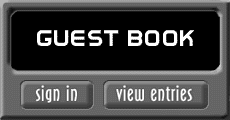 Please sign the Blomfield Guest Books,  and leave your message, someone may be looking for YOU! Please note that all private data and photos are not for commercial use or to to be sold, this info is given freely for BLOMFIELD researchers it is only by sharing our information we make progress in our Genealogy search..enjoy

REGINALD CHARLES BLOMFIELD, YOUNGEST SON OF CECIL BLOMFIELD (D) WITH NEPHEWS, LT. PHILLIP NEVIL SAYER, RT. ANTHONY CHARLES SAYER.

MICHAEL AND SHARON BLOMFIELD, SONS ADRIAN AND ANTHONY BLOMFIELD.

THOMAS NEVIL BLOMFIELD, OUR GRANDDAD, HOLDING OUR FATHER  CECIL (TIM) AUCKLAND NZ- GRANDDAD WAS A DISPENSING CHEMIST IN AUCKLAND  AND OTHER TOWNS AS THEY MOVED  AROUND NZ QUITE A BIT

My Auntie Kathleen, my father Timothy, and Uncles Reginald, and Leo Blomfield...photos courtesy of Gail Cawkwell NZ