WELCOME TO NZ BLOMFIELDS JAMES BLOMFIELD/ SARAH ANNA WARD 1860.

This is a genealogy search for the BLOMVYLE/BLOMFIELD link back to NORMANDY FRANCE, its been a long  hard road over  the years, I first started of this search completely computer illiterate and with 3 free pages, since then it has grown, and I have found delightful cousins I never knew I had.We have made great inroads over the last year with the help of some dedicated BLOMFIELD researches, and now our Blomvyle trail leads us nearer and nearer to the shores of France

MAREE ROWLEY, AUSTRALIA   has very kindly made available  her family data  and some very interesting information regarding her branch of Blomfields

RE JAMES BLOMFIELD AND HIS NEW ZEALAND BRANCH OF THE BLOMFIELDS, thank you very much  MAREE., it is really amazing how this Family information is coming to light with the help of a few enthusiastic BLOMFIELD researchers, and I am most grateful...

Gail Cawkwell  of New Zealand has  very kindly donated some super  personal  Family Photos, thank you Gail

This branch of our wonderful BLOMFIELD FAMILY,  JAMES BLOMFIELD AND HIS WIFE, SARAH ANNE WARD  came out from   FROM ENGLAND to the wild shores of NEW ZEALAND on the vessel "SS FRENCHMAN"  22ND March in the year 1860.

Traveling with their parents were three  BLOMFIELD children, ARTHUR, ANNA AND KATE.  another daughter EMILY was born on ON the ship on the voyage out. . Six more children CHILDREN, HERBERT, EDITH, EDWARD, WILLIAM, FRANK AND SARAH were born  AUCKLAND NEW ZEALAND where the family settled. Unfortunately JAMES'  wife  SARAH, died in  1876  at the  ALBERT BARRACKS, AUCKLAND and was buried in the  GRAFTON CEMETARY SYMONDS ST., AUCKLAND. JAMES BLOMFIELD was remarried to his  housekeeper, one PHOEBE JANE HOBBS-BEAMISH  (who had been a widow for 6yrs) in 1877.

PHOEBE'S father was the  REV.J. HOBBS.......Phoebe and James Blomfield had  2 sons, Harry Robert Blomfield born1878, and Frederick Wilcox Blomfield born 1880..

Maree also states that her side of the Family secured land up at MANGAWAI NZ, and were involved with a dramatic shipwreck on the JOHN BULL which was bound out from MAHURANGI and MANGAWAI in 1861.AUTHUR BLOMFIELD is then found as an ARMOURER/storekeeper at the ALBERT BARRACKS and on discharge was given a block of land near SILVERDALE.

If any of this branch of BLOMFIELDS has any data or photos they would like to contribute to their page I would be very grateful..thank you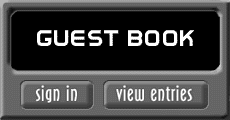 PLEASE CHECK ALL THE GUEST BOOKS YOU MAY FIND A RELATIVE..AND LEAVE YOUR INFO FOR OTHER BLOMFIELD RESEARCHERS

PLEASE NOTE ALL PRIVATE DATA AND PERSONAL PHOTOS ARE  NOT FOR COMMERCIAL USE OR TO BE SOLD.......GOOD LUCK!

ARTHUR JAMES BLOMFIELD, son of JAMES BLOMFIELD and SARAH, was a dispensing chemist in QUEEN STREET AUCKLAND. ARTHUR  unfortunately met with a tragic death when he was slain by an intruder breaking  into his establishment 1902 . CLYDE BLOMFIELD son of AUTHUIR JAMES BLOMFIELD is Maree's maternal GRANDFATHER.                      

Notice there is a theme of  DOCTORS and CHEMISTS in the  BLOMFIELD FAMILY, my own GRANDFATHER, THOMAS NEVILLE BLOMFIELD, also a  dispensing chemist in AUCKLAND, with  2 of his brothers, one in  ENGLAND, George Wills Blomfield, and one in NEW ZEALAND,, Edward Eldridge Blomfield, both Doctors..

JAMES BLOMFIELD  was born c1825 Hinton Blythburgh SUFFOLK ENGLAND, he married SARAH ANNA WARD at DOWNHAM MARKET NORFOLK on Sept.1855. Sarah's father was GEORGE AUGUSTINE WARD, mother, ANNA MARIA PORTER. George is described in the British  1852 Census of Downham Market as a  COMMERCIAL MERCHASNT, MILKER AND BREWER. They lived at 119 HYTHE HOUSE. Sarah was the eldest child of 7 children, more info available on the 1851 Census.

My Great Aunt and  her Friend, note the tiny waists!

My great uncle Edward Eldridge Blomfield and his sister, my Great Aunt  Elizabeth Blomfield England. Edward migrated to New Zealand, where he practised as a Doctor..