My name is Helena BLOMFIELD-LOBET  and this is my Paternal genealogy search. for my Grandmother
GRACE LAWRANCE
and her family of whom I knew naught, and with the magic of the internet and
genesreunited
, plus the magnificent help from a new  friend Lindsey in the UK we have tracked down my Grandmother and her family in the Stanmore/Watford area of Hertfordshire UK..Robert Lawrance Grace's father was a carpenter, as his Father before him, there was a great lot of building going on at the time so reliable tradesmen would have been an asset. The Lawrance family  have lived in the same area of Watford/ Bushey/ Stanmore for a few generations, we have tracked them back here to the 1600's, if you have anything to add to this
Lawrance-Owe
n genealogy or anything, ie photos whatever, please contact me at the email below.Please sign and read all the guest books someone may be looking for you, in the same token leave your message for other, and have fun!
Through the power of GENEALOGY I found my Paternal Grandparents are cousins and both direct descendants of the MAGA CARTA KNIGHT  ROBERT FITZWALTER....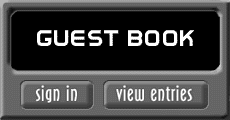 My Grandmother Grace Lawrance  born 1870 in Mill Hill Stanmore Middlesex, standing with her sister Ellen  ( NELL) Lawrance

We have found  re British census, is that  the LAWRANCE FAMILIES  have lived  at Mill Hill  Hendon, Great Stanmore and at lastly  14 HIGH STREET  GREAT STANMORE , photo on right .. Robert Lawrance  born 1873 Great Stanmore( Grace's brother) with  his wife Mary and sister Ellen ( visitor) British census 1901,

Grace LAWRANCE above married my Grandfather
THOMAS NEVILL BLOMFIELD
in
Watford 1891,
  she was boarding at 
5 Woodford Road Watford  the Station Managers residence
at the time of her marriage.  MIGRATED TO NEW  ZEALAND with their three children in
1991 
while sister ELLEN LAWRENCE at some time married a sea Captain and lived in MELBOURNE AUSTRALIA. 

their brother William Lawrance born 1874 Stanmore. unfortunately died young at the age of yrs.

.

Grace Lawrance  with husband Thomas Nevill
BLOMFIELD,
London
Photo CoURTESY OF JOHNNY BLOMFIELD UK

Youngest son of Grace  Lawrance & Thomas Nevill,

CECIL EMILE BLOMFIELD NZ.

Granddaughter  of Grace  Lawrance & Thomas: Nevill Blomfield..

Helena  Grace Blomfield-Lobet  NZ.

A row of picturesque 16th Century cottages  HIGH STREET  GREAT STANMORE  (BUSHBY) now under a ROYAL PROTECTION order which means they will be here for future generations.

Bob (Robert) Lawrance born 1874 Stanmore ,my Great Uncle ,and his wife Mary and his sister Ellen Lawrance  ( visitor) were living here at No 14  in the 1901 British census

Its amazing these cottages are still standing, and these look  well looked after in good condition, I was taken with the flower emblem which adorns the outside, of what significance  I wonder?

PHOTOS COURTESY OF LINDSEY BISHOP-STANMORE-HERTFORSHIRE UK

Croxley Green where Grace Lawrance's Mother Harriet Owen was born in 1839

Watford where Grace Lawrance married Thomas Nevill Blomfield in 1891, still looking for Ellen Lawrance, whom according to some family  migrated to Australia, this has yet to be confirmed..

Please check  all the guest books , someone may be looking for you, sign and leave your data for other family researchers, most of all enjoy your quest.......

                   John LAWRANCE    c.1745

married         Anne Atkins             c 1750          in Codicote, Rickmansworth Herts 8/November 1773

child:           Edward LAWRANCE c1783........................

                   Edward LAWRANCE c 1783 (going by variations in British Census dates we think Edward may have a previous  marriage)

married :      Betty (Clark?)           c 1806 Mill Hill

Child:            Robert LAWRANCE     1830 Great Stanmore Middlesex

1st Marriage: Robert LAWRANCE  10.Jan.,1830 Great Stanmore, 1871 census carpenter & beer house keeper.

    .

                   Anne Birchill born WItewry c1833 Hampshire, (Cook, Edmonton) Census spelling may be in error re Witewry.

Marriage:       1859           Kensington.

Child:            Betty LAWRANCE born 1859 Mill Hill

2nd marriage: Robert LAWRANCE  carpenter b1830 Great Stanmore  

                 * Harriet Owen b 1839 Croxley Green   ( my Great Grand mother).

Marriage:        Westminster 1867.

Children:        Grace    LAWRANCE   born   1870  Mill Hill  Stanmore  ( my Grandmother)

                    Bob       LAWRANCE   born   1873  Stanmore

                    Ellen     LAWRANCE   born   1876  Stanmore

                    William LAWRANCE   born   1877  Stanmore.( died at the age of 7yrs)

address:        High street STANMORE ( there were 7 occupants in this dwelling in the British census 1881

                    Grace LAWRANCE   

married:         Thomas Nevill BLOMFIELD 1891 AT WATFORD HERTFORD

address:         5 Woodford Road WATFORD ( Grace Lawrance)

                    Bob    LAWRANCE   

married          May Ellen WATKINS in 1895 at WATFORD HERTFORD

                 * Harriet Owens

parents :       LETICIA SIMMONDS   c 1803    Hertford England, (daughter of JAMES & JANE SIMMONS) .( my Great Great Grand parents)

husband       JOHN OWEN                c 1802   Rickmansworth. Publican ( son of  JOHN & SARAH OWEN)

married:         12/9/1828

address:       at 1841 British Census Scots Hill before Croxley Green.

/

                   Mark Facey, direct descendant of John Owen has very kindly provided the confirmed data and dates for  our Owens/Simmonds/Weadon genealogy connection, which is confirmed back to Daniel Weadon 1722 & Jenny Farnborough 1740

thank you Mark. We have dates back to 1638 re Thomas Winfield/ Weedon,  which have yet to be confirmed.

The half sister
Betty LAWRANCE
shows on the British Census
1871
aged 10yrs, living with
Robert & Harriet LAWRENCE
and baby
Grace LAWRANCE
then aged 11months at Great Stanmore Middlesex, England. I have managed to obtain photos of the house 14 High St Bushey, which was the residence of Bob Lawrance &  wife May.
1901 census
. Robert Lawrance and wife Harriet Owen &  family lived in the High Street area
1881 census.
Photos of this area which is now under protection order can be see at
IMAGES OF ENGLAND
s
ite. We are still on the track of my great Aunt Ellen Lawrance, unfortunately found the death cert., of William Lawrance at the age of 7yrs..
THE LAWRANCE PEDIGREE 1600's .....1900's..UK.

Thomas Nevill Blomfield, Grace Lawrance, sons Reginald and Timothy Blomfield & Peggy, Remuera Auckland NZ.