BETWEEN THE EYES

THE AUDIBLE CLICK

RAINBOWS  UNDULATE

CATAPULTED THROUGH

STAR FLUNG DIMENSIONS

NO HORIZONS HALT

THE INNER GAZE...

ZILLIONS OF DARTING

ATOMS OF COLOUR

UNIVERSE EXPANDING

NO END, NO BEGINNING

BIRTH ND DEATH

THE CIRCLE ROTATES

THE WEB OF ENERGY

ALL LUMINOUS LIGHT

A COSMIC TRUTH

THE MULTI LAYERED

LIVES OF MEN

THE ALL IS ONE

AND THE ONE IS ALL......

.

H G Blomfield

copyright 2009.

Greeting and welcome  cyber traveler, this is a page of  what some would call mysticism, or if you are one that is firmly entrenched in the third dimension...mumbo jumbo!   I like the saying " I am nothing, yet I am everything" and that just about sums up where I come in. Through my life I have been aware, that all was not what it seemed to be. ...I have had some extended awareness
experiences
or what some call "physic" ,  and one such thrilling unbelievable experience led me to write the poem below,  but words pale into nothing compared to the splendors through the  the third eye. This happened out of the blue early one morning after some  fairly high energies the evening before......
I was half awake, lying in my bed, my jaw started to ache,  damn I thought that's sore, it traveled up the right side of my face, then I " heard" or felt  a switch or something turn between the eyes, then I watched amazed as ribbons of rainbow colour drifted past the inner eye, I watched this for a while fascinated, then whammy!!!  I shot through  and out like a bullet, into space  that went on forever and ever in all directions, an all seeing eye of singular clarity, stars beyond count stretched out and out and around into infinity ,  a vast cosmic arena, zillions and zillions of tiny atoms of  coloured light darted everywhere,  I was acutely aware that all life is bound together by a vast  cobweb of light, a net of diaphanous unearthly beauty, we hurt our brother, we hurt ourselves, we damage our planet, we damaged ourselves, everything but everything is interconnected, by a network of light energy , the all are one and the one is all!.Very hard to put this into a third dimension concept, those who know will under stand.

For a long time after that  wonderful experience I am sure I walked six inches off the ground.Next day as I walked up to the shops, I was aware of the obscure stones at my feet, were surrounded by a glittering shimmering energy field, that everything, trees,  birds in flight, the very air was alive with pulsating light, oh indeed an utterly gorgeous world, a world of rainbow light, if only we could see, we must strive for that perfection of he Soul. I was  acutely  aware of the  glittering diamond tracery of energy that  surrounded everything  moving and every inert thing,  the bird that flew through the sky, to a rock on the ground ,all  were surrounded in their web of light energy of varying oscillating speeds....how blessed was I...

....

Another weird  happening, going to bed one night ,turned out the light and hello, inside me was  full of of brilliant white light, I opened my eyes, it was dark, then I closed my eyes again and it was lighter than light, brilliant!!! like my whole interior was lit up..strange. I  have had many astral experiences which I used to write down as they were that  vivid, over there  is just so much more clearer and real than here, one sees with peripheral vision, colour is living colour, alive ,and thought is the mode of travel....I will put a page up for that at a later date.........Peace to the World...... below are a few links I found interesting.

Would welcome any comments on experiences you may have had to share with us ..thank you..traveler of the starry ways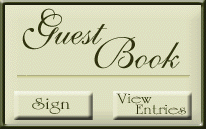 2005

.Has anyone has this experience which I have already related?, one goes  to bed, lights out, and...then you see a faint soft light  inside you. coming from the direction of top of head from behind the eye area, this light grows stronger whiter and brighter, most odd, open your eyes and its dark shut them and the light is still there, very white and bright..hmmmmm, this has happened to me a few times..anyone else had this experience? I am a believer in the ALMIGHTY, prayers, miracles, and Eternal life,here and beyond..

UPDATE 2010: Went to bed as usual one night shut the eyes and whammy- a brilliant; white light whiter than many suns filled my inner vision, it was so white and blinding I couldn't see anything but brilliant white light, woowie that was amazing!!..methinks it may come from the pineal gland which of course is our third eye, as I said before I do nothing out of the ordinary, except that perhaps my mind is on the Holy Masters and Saints of this material world,&  that I know that this fragile life is but part of a larger whole, that as we think and act here on Earth so we earn  our place in the next dimension..for as a man thinketh so is his HEART!

re the pineal gland, your third eye, it has been proven that flouride amongst other things, calcifies the pineal gland, to keep your mind open, free and clear, make sure your diet for body and mind is pure, pure pure.......

blessings to all.......

This page was last updated on: July 1, 2011
The mystery of weeping Icons , pictures and statues