Hello and welcome to my 
'WAIHI POEMS
',
  my name is Grace Blomfield and I have lived in WAIHI
MARTHA GOLD MINE
TOWN for 30 years, I have grown to love this very unique little mining town of 
WAIHI
over the years and been totally entranced by its colourful local mining history..I have explored the mining sites around Waihi,
Karangahake
and Waikino, and have been in awe of our hardy pioneer families who worked this country side,  building roads , bridges, opening up the Karangahake Gorge, taming this rugged land and  working the many mines dotted around this area....We in Waihi are  very worried now at the present mining licences, being granted which are slowly but surely destroying what little mining heritage we have left, our world famous
Cornish Pumphouse
is under threat from the present
Mining Company
.The bottom line is
GOLD
,  they want it and it's all around the town of WAIHI, through glib talking and publications, licences are granted , golden handshakes given along the line, and our town is slowing being eaten away.......but good news to date, Aucklanders getting away from the rat-race have bought into Waihi, so many previously  rundown properties have been purchased and done up, and this is so good for the town, the furore over the mining appears to have taken a back seat for the moment there are some of my recollections
written in 1985/86, 
a  very humble tribute  to our hardy gutsy forebears, I salute them all....
these are my own copyright  PUBLISHED  poems, If you wish to use any of my work.....,please email me first..thank you. enjoy the site and please sign guest book

A TALL TAIL OF TAILINGS-1984

Big rocks, small rocks, and smaller than small,

what can we do with the stuff?

no one wants it at all!

We can't dump it  on the land

the towns folk will go mad

we can't shove the dratted stuff out to sea

they'll say that's just as bad!

Perhaps we can pile it up

make another mountain grow?

and if we do it in the dead of night

no one will ever know!

Or maybe ship it to the Japs

now they're a clever race

it could boost our overseas deficient

and really save our face!

The learned men of WAIHI,

they thought they had a plan,

it looked okay on  bits of paper

but now they're back where they began!

These conservationists really are a pain!

They'll always will  have their say,

for  we only want to wreck the place

but they won't let us have our way!

Now we have just got to get that GOLD out!

so if anyone had an  idea

of where to dump half a hill

we would dearly love to hear!

copyright H G Blomfield 2007

Sprawled content,

arrayed in Nature's cloth,

a sleepy town,

on a sleeping Hill,

enclosed in dreamtime....

Deep beneath the streets,

tunnels, tombs of long still waters,

enclose the curse

of MIDAS.

Water oozes, glistening

over putty coloured clay,

seeking safety

in the cold stygian

depths.....

Uneasy stir the shades

of miners gone.

Oldtimers shake their

heads, reflecting memories

of harsh days and

harsher deeds.,

when blood stained gold....

Alas Martha, your quiet repose

is once more shattered

as drills knife the air

with splintered sound

and greedy MAN scrabbles

to some primordial lust

in search of El dorado,

Gone is the dreamtime

of Nature's lullaby and

green tranquillity'...

the dollar rules the day....

copyright H G Blomfield 2007l

THE GOLDFIELDS TRAIN.  1984.

In days of yore those stalwart men , they built a railway track,

with pickaxe,   shovel and sweat of brow ,  they tamed the KARANGAHAKE,

Where the rains come down and the mist enshrouds,

and pungas weep from the ridge...

As mining boomed, WAIKINO AND KARANGAHAKE grew,

they had butcher and baker and candlestick maker, and plenty of pubs there too!

But no longer beats the stamper battery,  FatherTime has erased the lot,

those mining towns have nigh disappeared,  into Natures melting pot!

Hark to the crack of the raw-hide whip,  to the whistle of a ghostly train,

to the creak of the bullock pulled wagons,   they'll never be seen again!

So they pulled up the old lines, they closed the tunnel lined with  brick,

trust not those politicians,  they'll never miss a trick!

Now restored at the Waihi Station, the Goldfields Train stands polished bright, eagerly she awaits her loyal crew,  she's certainly  a lovely sight,

But a couple miles out from the station,   it's almost the end of the story,

for there's no more track for the Goldfields Train to show off her former glory!

But in the dead of night, when the world's asleep,  she rides a ghostly trail,

with steam and smoke billowing wide, and her whistle a silent wail,

a phantom soundlessly gliding, along  a fern draped shiny  track,

once more the Goldfields Train steams up the old Karangahake,

Where the rains come down, and the mist enshrouds,

and pungas weep from the ridge.....

copyright H.G.Blomfield 2007

THE OLD MINER'S SHACK..1985

Leaning into Time,

a corrugated iron skeleton,

a patchwork of  rust and worm-eaten wood,

forged and beaten by

sun, frost and rain,

bowing reluctantly under

the entwining weight of an aged grape  vine...

The chimneys long gone,

the soft mellowed  bricks plundered

for a garden path,

there was glass in the window once,

now a dark  blank hole gapes,

but every building has a soul

she still sees thru the neatly manicured lawns

the pig fern and sooty manuka  scrub

of long ago,

she listens to her Miner coughing,

the lethal dust corroding his lungs,

as he curses the rain-sodden black hills

of Ohinemuri..

We found those bottles too,

green, blue and pearly clear,

cough mixture, schnapps  and chicory..

she's caught in Limbo now,

just flotsam in Time, betwixt centuries,

dreaming the Midas dreams of yesteryear,

all dead history now,

soon she will mingle

with the fabric of nostalgia,

woven into Eternity,

just memories and dust......

copyright H G BLOMFIELD 2007

WHEN IS A HILL NOT A HILL?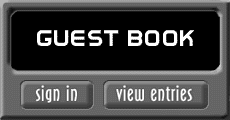 Lament for Waikino ....1983

Gone are the little shops,

down by the river,

we once wandered through

with curious delight...

The old leather shop hung

with ancient bridles

and musty mementoes of

the pioneer days.

The beautiful handcrafted woodwork,

silver and turquoise jewellery,

hanging gleaming,

in the gloom,

a maiden fair,

her smile of coloured leather

set forever in polished wood...

Past the little Post Office,

toy-town facade,

here hand made clothes

to delight,

fantasy in confectionery,

a rainbow splash of pottery,

inspiration  in clay....

back to the Bakery,

fresh scones and cream,

country style.....

Sit and listen to the gentle river,

chattering of long ago.....

Cruel river, soon

to destroy and obliterate

in one night of fury

wiped as clean as a slate

the little shops

gone forever...

one lone survivor hugs the bank,

reprieved,

the Waikino Pub.....

copyright H.G.BLOMFIELD 2007

The shockingly disastrous WAIKINO FLOOD..WAIKINO HOTEL to the left of picture....and to far right the  WAIKINO HALL.

They have called in the constabulary

to sanction the dastardly deed!

They want to wreck our peaceful valley,

for the  GOLD they think they need!

We had a little skirmish

with some mining personnel,

now we vehemently wish that

they would go to Timbuktu!

You would think your home is your castle,

but in that you're sadly mistaken,

for they'll sign a document officially,

and from you it can be taken!

We only want to live in Peace,

in our beautiful bush clad valley,

but these mining bods have news for you,

wake up Coromandel and rally!

It's a funny thing with these mining companies,

they'll swear they're NZ grown,

but you can bet your bottom dollar mate,

the Mother Company's USA owned!

So who has taken the JUDAS CROWN,

and sold New Zealand up the creek?

for thirty pieces of silver,

or maybe several million sheep?

Once we were a land of clean &  green

our mountains pierced the cloud,

Our epitaph may one day read,

"Land of the Long Dust Shroud"

copyright H G BLOMFIELD 2007

MINER EVANS, KILLED IN THE BLOODY WAIHI MINERS STRIKE!

2008 I have since shifted from Waihi, disillusioned by what  is happening regarding the mining, the disregard for people etc., MONEY is the GOD!! The old WAIHI as I once knew it has nigh on  disappeared and a sanitized cloned Waihi is rising in its place, a place of  illusion, most countries keep their heritage but here we pull it down and raise up something sterile and soulless, on my last trip a couple weeks ago I see now the OLD HISTORIC WAIHI CINEMA THEATRE as been pulled down, where will it stop?, next to go would be the football field and its old grandstand building I would hazard a guess........Oh and yes now the Historical Cornish Pumphouse (only one in NZ) has been moved at the cost of nearly 4 million $ aha I hear you say, yes indeed shows what lengths they will go to to get the gold out of them thar hills pardner!

Rosemount Rd was once a pleasure to walk or drive down, historic post office historic shops, all gone into the gaping maw of so called progress.......

Click here to add your text.

Click here to add your text.

BALLAD OF THE WAIHI STRIKE....

Bolt the door my lassie,

and pull the shutters down

the miners are out on strike tonight

there'll be a rough time in the town,

they're in the streets to protest,

their grievances loud and clear

and all the turncoat lackeys

will be a trembling there with fear

The company's large and powerful,

we sweat to earn a crumb

they've bled us miners dry my lass

and the day of reckonings come!

Bolt the door my lassie

the mobs are out tonight,

the company's bought in the Bluecoats

the boys are spoiling for a fight!

Just look around our township

aye, its not so very grand

so where has all that wealth gone?

its very hard to understand

the largest mine in the Southern hemisphere

but there's nothing here to show

they've shipped it  overseas my lassie

while we sweat our guts out below!

Lets not forget who died today,

who died a martyr's death

whether he was right or wrong

a legacy he's left

and its the same old principal  lass

the same now as then,

to stand up and be counted!

to stand as honest men!

So mourn not at a Martyrs grave,

weep not for his sad demise,

this fight is for the living

the fight for  human rights!

And thus as in days of old

it shall always be,

the right of every  man,

to live with dignity.......

copyright H G BLOMFIELD2008d your text.