WILLIAM BLOMFIELD, Cutler of LONDON , passed away at the young age of 47 , leaving his widow Emily with their brood of 9 children.......

ELIZABETH BLOMFIELD decided to immigrate to the English colony of New Zealand on the other side of the world, a brave decision and the Blomfield Family set out for New Zealand and their new life on 31st of October 1862, on  the vessel GERTRUDE  a ship of 1300 tons.

This journey is captured through the eyes of  a young Charles Blomfield who kept a diary and did sketches of the incidents of journey to the new land....

An account of this journey  etc., has been published by MURIEL WILLIAMS, Granddaughter of Charles Blomfield.

'The book...... CHARLES BLOMFIELD- HIS LIFE AND TIMES' .........it is an interesting read for any Blomfield genealogist.

Here is another branch of our  NZ Blomfield/Blomvyle tree -WILLIAM BLOMFIELD 1810

My Great  Uncle
William Blomfield
was born in FINSBURY MIDDLESEX SUFFOLK ENGLAND,  on the 11.1.1810. William Blomfield  was one of  4 children of
SAMUEL BLOMFIELD
1777 and PHILADELPHIA PEPPER 11.10.1782.   William had 2 sisters,  Mary Anne Blomfield 7.12.1807, Sarah Blomfield 19.12.1814, and younger brother
HENRY  BLOMFIELD
9.4.1817, who was my Great Grandfather..
William Blomfields  mother,  Philadelphia  Pepper died in 181,8  and his father Samuel  Blomfield remarried , having 2 more sons, one JOSIAH BLOMFIELD  (Surgeon) b 1822, St Giles Middlesex and SAMUEL BLOMFIELD b. 1821,St Giles Middlesex..... the last knife maker in LONDON.

.

WILLIAM BLOMFIELD married ELIZABETH EMILY HICKS in 31.3. 1833 HOLBORN LONDON ENGLAND,, they had  9 children....

Blomfield William b 1834  Holburn London

Blomfield Samuel b 1835     "          "

Blomfield Emily    b 1837    "          "

Blomfield Elizabeth 1840     "          "

Blomfield Fanny   b 1841     "          "

Blomfield Mary     b 1845     "          "

BlomfieldCharles  b 1848     "         "    Famous NZ Artist.

BlomfieldEllen     b 1850    "         "

Blomfield Fredrick b 1857   "         "

Robert de Blonville - 1190

Arms derived from the Barony of Rye- Normandy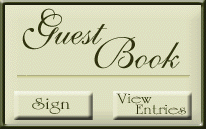 Kindly note that all personal  BLOMFIELD data and photos are NOT for commercial use or to be SOLD!

All info is given freely for BLOMFIELD researchers, it is only by sharing our genealogy that we can make such progress..

please  check all the BLOMFIELD GUEST BOOKS, there's a mine of information there and  don't forget to leave your info, someone may be looking for you......enjoy your stay