Welcome to some sad facts and old photographic memories on my x home town of WAIHI AND THE WORLD FAMOUS MARTHA  GOLDMINE, and some of the exciting pioneer days of early NEW ZEALAND MINING HISTORY.

Find out what's really going down with this very lucrative MARTHA GOLD  MINE since it has reopened, and the impact on the small community of WAIHI, KARANGHAKE GORGE etc.,

This was a most fascinating and colourful time of early pioneer mining history in New Zealand, as well as the Martha Gold Mine, there was mining in
Karangahake Gorge
and the
Goldfields of Thames
and  with lots of wheeling and dealing and some
dastardly deeds
done in the name of Midas Gold...
.For Waihi the reopening of the Martha Mine, &  the exploration drilling and taking out of the very very lucrative booty,  has changed the character of certain parts of the township forever, the town losing  its historical buildings and unique Historical features, becoming just a pretty cloned image, a soulless, sterile parody of the lusty Waihi  of yesteryears..

,....THE HEART OF WAIHI WAS MARTHA HILL, but now that is only so much relocated rubble over  Golden Valley way.

.I have taken down  most of this site re Waihi but shall put  Waihi pics,that I have taken over a period of 25yrs and I've got some beauties, RE DEMOLITION AND MINING HISTORY and dastardly dark deeds!......

anyway come with me for a nostalgic stroll down memory lane and the days that used to be in old Waihi! of the beautiful Mine Lake.....etc., etc., I took many photos around the place in the 1970's onwards, just a modest camera but adequate for the job.

all photographs are copyright to me.. YOU WISH TO USE MY PERSONAL PHOTOS, PLEASE EMAIL ME

UPDATE..

Shock! Horror! On a recent trip to WAIHI with the
WCCC
, on a stroll around town we were horrified to see yet
ANOTHER HISTORIC WAIHI BUILDING DEMOLISHED!!
What on earth is with the Council to let all this history  be destroyed?? ..This particular building was the
OLD REGENT THEATRE
, very
ART DECO
,  to the right is another building that was demolished in the same
ROSEMONT
Road, 
CLARKES
  this building actually had the remains of a previous houses fireplace..amazing........now it  is an unexciting modern RD1......what a boring street..
this building, which I would have assumed to be historic, THE OLD PICTURE THEATRE, has GONE!!!! DEMOLISHED!!!!more of old Waihi's history just Memories & Dust, how  disgusting., who ever let this happen needs a good shakeup as to what is what in Waihi History to keep for  future generations !

copyright H.G.BLOMFIELD 2007.

The once beautiful MINE LAKE,now just memories

Another exploration Drilling rig just of MORESBY AVE.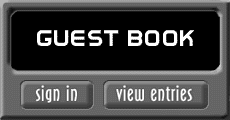 One morning I was surprised to see a drilling rig at the end of our St., KING STREET, WAIHI, this was in the very early days, possibly 1970s/80s,notice the drill it vertical as opposed to the  other rig..wonder what they were looking for?below on one of my strolls around Martha Hill , many years ago  I spied this rig..exploration rig ......1980's?..

Imposing, one of a kind, the CORNISH PUMPHOUSE, in its original place 1980's before the multi million dollar shift....

CORNISH MINERS COTTAGE, MARTHA HILL WAIHI....used for fire practice

WAIHI  & THE  CURSE OF MIDAS ....

I was happy with this photo and Tonka toys they aint!-WAIHI GOLD PIT

I caught them putting the new Information Center  ( on piles) in its new  place  at top of Seddon St., WAIHI

This was very early days 1970/80 before the big guns came on the scene...